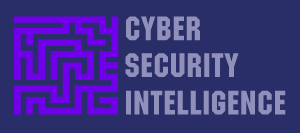 < Follow on Twitter>
March Newsletter #3 2015
GCHQ Spying Wasn't Illegal, it Just 'Lacked Transparency'…
UK data surveillance programs, including the bulk collection of data from ISPs, have been declared legal by a parliamentary committee. However, it also found them "overly complicated" and lacking in transparency. The report from the Intelligence and Security Committee (ISC) probed GCHQ initiatives that tapped massive amounts of emails and other private "upstream" data, often in conjunction with the NSA's PRISM program. The extent of the UK's involvement in that program was revealed by whistleblower Edward Snowden in 2013.
The committee declared that "we are satisfied that the UK's intelligence and security Agencies do not seek to circumvent the law." But it immediately qualified that by saying "however, that legal framework has developed piecemeal, and is unnecessarily complicated. We have serious concerns about the resulting lack of transparency, which is not in the public interest."
Despite that slap down, the finding contradicts a court decision that found the program flat-out "unlawful." That decision carried some legal teeth, even allowing you to fill out a form and find out if the GCHQ ever spied on you using NSA data. However, the parliamentary committee declared that:
Our Inquiry has shown that the Agencies do not have the legal authority, the resources, the technical capability, or the desire to intercept every communication of British citizens, or of the internet as a whole: GCHQ are not reading the emails of everyone in the UK.
The report went on further to say that bulk collection programs "operate on a very small percentage" of Internet users, from whom only "a certain amount of material is being collected." Ironically, however, the actual percentages of users and data requests were redacted in the final document, meaning the public can't tell what "very small" means, exactly. The report added that targeting an individual in the UK still requires a warrant "signed by a Secretary of State."
In the end, the government said that data collection activities in the UK were still on shaky ground. It recommended the development of a "new, transparent legal framework" -- likely to fend off further unfriendly court decisions. But it also emphasized the need for the spying, saying "we do not subscribe to the point of view voiced by some of our witnesses that it is preferable to let some terrorist attacks happen rather than to allow any form of bulk interception. "
endgadget http://ow.ly/KfEMx
CIA 'tried to crack security of Apple devices'
Agency tried to create dummy version of development software that would allow it to insert surveillance back doors into apps
The CIA led sophisticated intelligence agency efforts to undermine the encryption used in Apple phones, as well as insert secret surveillance back doors into apps, top-secret documents published by the Intercept online news site have revealed.
The newly disclosed documents from the National Security Agency's internal systems show surveillance methods were presented at its secret annual conference, known as the "jamboree".
The most serious of the various attacks disclosed at the event was the creation of a dummy version of Apple's development software Xcode, which is used by developers to create apps for iOS devices.
The modified version of Xcode would allow the CIA, NSA or other agencies to insert surveillance backdoors into any app created using the compromised development software. The revelation has already provoked a strong backlash among security researchers on Twitter and elsewhere, and is likely to prompt security audits among Apple developers.
The latest revelations of sustained hacking efforts against Apple devices are set to further strain already difficult relations between the technology company and the US government.
Apple had previously been a partner in the Prism programme, in effect a legal backdoor to obtain user information by the NSA and its allies, but in the wake of the Snowden revelations it has stepped up efforts to protect user privacy, including introducing end-to-end encryption on iMessages.
Tim Cook, the CEO of Apple, warned Barack Obama in public remarks this month that history had shown "sacrificing our right to privacy can have dire consequences".
Other efforts showcased at the intelligence agency jamboree included a means of introducing keylogger software – which records and transmits every stroke a compromised user types – into systems through Apple's software update tool on its laptop and desktop computers.
Analysts were also exploring a sophisticated approach to breaking encryption on individual devices using the activity pattern of its processor while it is encrypting data, known as a "side channel" attack, as part of a bid to gain further access to the core software the devices run.
The presentation notes revealed by the Intercept suggested that at the time of the presentation in March 2012 the technique had not yet been successful in extracting the key.
US academics and security researchers have questioned the legality of the CIA's efforts to attack Apple's security.
"If US products are OK to target, that's news to me," Matthew Green of the Information Security Institute at John Hopkins University told the Intercept.
"Tearing apart the products of US manufacturers and potentially putting back doors in software distributed by unknowing developers all seems to be going a bit beyond 'targeting bad guys'. It may be a means to an end, but it's a hell of a means."
The exploits revealed by the Intercept are the latest in a long list of stories disclosing intelligence agency activities against Apple and its platforms. In January 2014, the Guardian disclosed a variety of exploits being used by the UK intelligence agency GCHQ and the NSA against mobile phones.
These included bids to extract personal information from data transmitted by apps including Angry Birds, as well as a range of capabilities to activate remotely the microphone on iPhones and Android devices – a project codenamed Nosey Smurf.
Guardian http://ow.ly/KfGB1
The CIA has also been Hacking Your iPhone
The Central Intelligence Agency has secretly attempted for years to crack the security protections on a number of Apple products, including the iPhone and iPad, according to newly revealed documents from Edward Snowden.
CIA spies have been at work for nearly a decade to thwart the encryption standards on Apple's devices, the classified files published Tuesday by The Intercept show.
At an annual CIA conference known as "Jamboree" and dating back to 2006, contracted researchers have tried to devise strategies for how to break through the security baked into electronics built by Apple, Microsoft, and other U.S. technology companies. A prime goal has been to build so-called surveillance backdoors that would allow for government snooping without the knowledge of the company.
The documents detail efforts by researchers to exploit Xcode, Apple's popular app-developing software, so they could infect and extract private user data on devices that installed the "poisoned" version. "In other words, by manipulating Xcode, the spies could compromise the devices and private data of anyone with apps made by a poisoned developer—potentially millions of people," The Intercept reported.
Additionally, the Snowden documents suggest that a compromised Xcode could be manipulated to create a "remote backdoor" allowing covert access to the contents of an Apple product. The hijacked software could also be used to impersonate targeted app developers, route any iPhone or iPad iOS application data through a government "listening post," and disable key security protections.
It is not clear from the Snowden documents how successful these efforts to break Apple's encryption protocols have been.
The revelations come amid a public push by senior government officials to convince tech companies not to deploy "unbreakable" encryption technologies. President Obama, Attorney General Eric Holder, FBI Director James Comey, and others have warned in recent months that efforts by Apple and Google to create too-tough-to-crack encryption protocols on their mobile devices could stifle law-enforcement investigations and jeopardize national security.
But while other intelligence agencies have been vocal about their encryption concerns, the CIA has remained largely silent on the matter. Last week, CIA Director John Brennan ordered a sweeping reorganization of his agency, a shift that includes a major refocus on digital spying. Brennan has defended the change as vital for the CIA to continue fulfilling its mission, although some have expressed concern the spy agency may be neglecting its more traditional intelligence-gathering capabilities.
The new revelations come just a day after Apple regaled technophiles in Silicon Valley with a "special event" in which CEO Tim Cook demoed the new Apple Watch. The forthcoming Internet-connected wearable has drawn some intrigue from lawmakers and regulators in Washington over its use and storage of personal data, such as health biometrics.
Privacy groups and number of lawmakers, such as Democrat Sen. Ron Wyden, have warned that forcing U.S. tech companies to build backdoors into their products does untold economic damage to Silicon Valley and gives overseas competitors an easy attack line. Such vulnerabilities, they contend, also jeopardizes national security by giving countries like China and Russia an easier way to conduct cyberattacks and access U.S. data.
"I'm a strong believer in strong encryption," Obama said during an interview with Re/code last month during a White House-led summit held at Stanford University. "But I am sympathetic to law enforcement because I know the kind of pressure they're under to keep us safe. And it's not as black-and-white as it's sometimes portrayed."
Cook, who has pushed back strongly on government attempts to undermine encryption, spoke earlier at that same conference. In a brief speech, he laid out a forceful defense for digital privacy, likening it to a human right that can "make the difference between life and death."
Defenseone http://ow.ly/KfH1D
Europe Could See Beginning Of Two-Tier Internet
Politicians are planning a two-tier Internet in Europe - just days after a similar move in the US was blocked.
EU member states are drawing up proposals to allow Internet service providers (ISPs) to prioritise specific Internet traffic.
At the Mobile World Congress in Barcelona, the chief executives of both Vodafone and Deutsche Telekom both argued for rules to allow them to give priority to some services.
Operators often cite emergency services data as an example of traffic that should be prioritised - but many fear that customers will see their traffic throttled in favour of higher-paying individuals and corporations.
New proposals by Latvia, which currently holds the rotating presidency of the European Council, has outlined its belief that traffic across networks should be treated equally.
But it says ISPs should "free to enter into agreements" to deliver faster speeds at higher prices, provided it does not "impair" the services of the majority of users.
The rules will be put to the ambassadors or representatives of EU council member states for a vote on Wednesday.
If passed, they will then be discussed by the European Parliament, the European Commission and the EU Council again.
If an agreement is reached, it is likely to be before the summer.
Last week, the US Federal Communications Commission passed new rules to require companies to act in the "public interest" and not intentionally block or slow web traffic.
A Democratic commissioner who voted in favour of the rule said: "We cannot have a two-tiered internet that speeds the traffic of the privileged and leaves the rest of us lagging behind."
New Zealand spying on Pacific islands, Snowden leaks say
Prime Minister John Key (left) says the security services act in the interests of New Zealand
Calls, emails and social media messages were being collected from Pacific nations, the New Zealand Herald said. The data was shared with other members of the "Five Eyes" network - the US, Australia, Britain and Canada.
Snowden leaked a large cache of classified NSA documents in 2013.
The documents published on Thursday reveal that New Zealand's Government Communications Security Bureau (GCSB) used its Waihopai base in the South Island to spy on allies in the region.
Targets included Fiji, Papua New Guinea, the Solomon Islands, Nauru, Samoa, Vanuatu, Kiribati, New Caledonia, Tonga and French Polynesia.
The files were among those leaked by NSA whistle-blower Edward Snowden
According to US website The Intercept, which published the documents in conjunction with the New Zealand Herald, the base was running "full take" interceptions, meaning it was retaining content and metadata of all communications rather than just of specific targets.
The data collected was then available to be accessed by analysts from the US's National Security Agency (NSA) via the agency's controversial XKeyscore computer programme, revealed during the original leak in 2013, the Herald reported.
New Zealand Prime Minister John Key said the reports contained errors and false assumptions, but did not elaborate.
He said the GCSB gathered "foreign intelligence that is in the best interests of New Zealand and protecting New Zealanders".
"If I was a New Zealander and the New Zealand prime minister got up and told me we had a foreign intelligence service that wasn't gathering some foreign intelligence, I'd ask him 'what the hell are we paying the money for? And what the hell are you doing?'" New Zealand's Stuff website quoted him as saying.
Andrew Little, leader of New Zealand's opposition Labour party, said that he accepted the need for security agencies to protect the country but was "stunned at the breadth of the information that's been collected".
Speaking to Radio New Zealand, Mr Little said GCSB seemed to be "hoovering" up information and "supplying it to the United States".
Ein news http://ow.ly/KfHCV
Huffpo http://ow.ly/KfHJx
MatthewAid http://ow.ly/KfHWB
US State Dept. Rebuilds Classified Networks after Hack
The State Department says it needs to reconstruct its classified computer systems after suffering a hack the agency has said only affected its unclassified networks.
This detail, buried in a 2016 funding request document, combined with State's failing data protection grades on a recent government wide report card, paints a picture of an agency ripe for another attack, security experts say.
"I assume (and hope) that emails sent between the President and Secretary of State are heavily encrypted and never touch the public Internet," Christopher Soghoian, principal technologist for the American Civil Liberties Union, tweeted.
That might not be the case. Zero percent of State's email was sent via systems configured to encrypt messages — or code the contents so they are unreadable if intercepted, according the White House's annual report to Congress on agency information security. The messages were all sent in clear text. It's unclear what kind of data protections former State Secretary Hillary Clinton had in place when she emailed President Barack Obama from her homemade email system.
State has asked Congress for $10 million to support "the necessary re-architecting of the classified and unclassified networks" at the department, according to current Secretary of State John Kerry's budget justification. The budget request also proposes spending $17.3 million on "architecture services." The overhaul will establish new security controls and help reduce "known security vulnerabilities."
One weakness in all department systems is the absence of two-step identity verification, according to the cyber score-sheet. Under a 2004 presidential directive, all agency login screens must require users to enter passwords and a second credential, like a smart card, for access. The 2016 budget states State is aiming to establish the two-step process by 2018.
defenseone http://ow.ly/KfIrd
Snowden Appeals to Switzerland to Grant Asylum
Edward Snowden has made a public appeal for Switzerland to grant him asylum, saying he would like to return to live in Geneva, where he once worked undercover for the Central Intelligence Agency.
The fugitive former U.S. spy agency contractor, wanted by Washington for leaking details of U.S. mass surveillance programs, spoke from Moscow by video link to a Geneva audience after a viewing of "Citizenfour", an Oscar-winning documentary about his case.
"I would love to return to Switzerland, some of my favourite memories are from Geneva. It's a wonderful place," he told the International Film Festival and Forum on Human Rights on Thursday night, where he was asked about seeking asylum.
"I do think Switzerland would be a sort of great political option because it has a history of neutrality," he said, praising its multicultural diversity and human rights record.
Snowden said he had appealed to 21 countries, "the majority in central and Western Europe", for asylum after the United States cancelled his passport and he was stopped from going to Ecuador.
"Unfortunately no country said yes," he said, blaming "political interference" by the Obama administration.
Snowden was accredited to the U.S. diplomatic mission in Geneva from March 2007 to February 2009, tapping communications systems.
"Switzerland still has an active U.S. espionage presence, I think that is true of other countries as well … espionage is illegal in Switzerland," he said.
Snowden, 31, reiterated that he would not return to the United States unless offered a "fair trial".
"I am working very hard with my lawyers to try to get reliable guarantees of a fair trial. Unfortunately the Department of Justice is unwilling to agree in that regard.
"The only thing they have said at this point is that they would not execute me, which is not the same as a fair trial."
Sherif Elsayed-Ali of Amnesty International said in a debate after the film by Laura Poitras that Snowden deserved asylum.
"Edward Snowden is without a doubt a whistle-blower and someone who should be protected. He should not even be tried, because what he did was to expose government over-reach and things that should not be happening."
Under current Swiss laws, an applicant has to be on Swiss territory to lodge an asylum request.
Snowden currently has asylum in Russia.
Historian Hubertus Knabe said in the debate: "It's so tragic that he got asylum where democracy does not exist and the secret police has such an important role that the former head of it is now president."
Mattehwaid http://ow.ly/KfJ9S
Netherlands Court says Data retention a breach of privacy
Judge in The Hague says country's regime for retaining telephone and Internet users helps to solve crime but is too intrusive
A judge has scrapped the Netherlands' data retention law, saying that while it helps solve crime it also breaches the privacy of telephone and Internet users.
The ruling by a judge in The Hague followed a similar decision in April by the European Union's top court that wiped out EU data collection legislation it deemed too broad and offering too few privacy safeguards.
The Dutch security and justice ministry said it was considering an appeal.
Under the Dutch law telephone companies were required to store information about all fixed and mobile phone calls for a year. Internet providers had to store information on their clients' Internet use for six months.
The written judgment by Judge GP van Ham conceded that scrapping the data storage "could have far-reaching consequences for investigating and prosecuting crimes" but added that this could not justify the privacy breaches the law entailed.
The judge did not set a deadline for disposing of the data.
Privacy First, one of the organisations that took the government to court, said the ruling "will bring to an end years of massive privacy breaches" in the Netherlands.
The Dutch government said after last year's European court ruling that it would amend its law. In a written statement the security and justice ministry said it regretted the court's decision.
"Providers are no longer required to store data for investigations," the statement said. "The ministry is seriously concerned about the effect this will have on fighting crime."
Data retention has been a heated issue in light of Edward Snowden's revelations about the activities of the National Security Agency in the US and its affiliates overseas.
In Australia, a key US intelligence ally, the government is currently considering its own data retention package, which would store certain types of Australians' phone and web data for two years.
Privacy concerns have been raised and a lengthy political debate has ensued amid confusion within the government itself over how far the laws would extend or what would be retained. But the bill is now closer to passing with the support of a parliamentary committee involving both major parties.
Guardian http://ow.ly/KfIGp
Wikipedia challenging mass surveillance by NSA
Wikimedia Foundation, the nonprofit organization that runs free online encyclopedia Wikipedia, will file a lawsuit against the National Security Agency and the US Department of Justice, challenging the government's mass surveillance programme.
The lawsuit, to be filed on Tuesday, alleges that the NSA's mass surveillance of Internet traffic in the United States — often called Upstream surveillance — violates the US Constitution's First Amendment, which protects freedom of speech and association, and the Fourth Amendment, which protects against unreasonable search and seizure.
The NSA's Upstream surveillance programme captures communications with "non-US persons" in order to acquire foreign intelligence information.
"By tapping the backbone of the Internet, the NSA is straining the backbone of democracy," Lila Tretikov, executive director of the Wikimedia Foundation wrote in a blog post on its website.
"Wikipedia is founded on the freedoms of expression, inquiry, and information. By violating our users' privacy, the NSA is threatening the intellectual freedom that is central to people's ability to create and understand knowledge."
The NSA's current practices exceed the authority granted by the Foreign Intelligence Surveillance Act that Congress amended in 2008, Wikimedia said.
"We are asking the court to order an end to the NSA's dragnet surveillance of Internet traffic," Wikipedia founder Jimmy Wales wrote in an opinion piece in the New York Times.
Wikimedia and eight other organizations filing the lawsuit, including the Human Rights Watch and Amnesty International USA, will be represented by the American Civil Liberties Union.
Major US technology companies suffering from the fallout of NSA's mass surveillance programs are uniting to shore up their defences against government intrusion.
The NSA and the DoJ were not immediately available for comment outside regular US business hours.
Matthewaid http://ow.ly/KfIXU
The Internet Of Things 'TransForms' Three Industries!
Imagine if your coffee maker was connected to your alarm clock to make coffee — no matter what time up the alarm goes off.
This is just one example of how the Internet of Things (IoT) can make our day-to-day activities more comfortable, productive and efficient. And the future of IoT is just one thing my company and others are discussing this week at Mobile World Congress in Barcelona.
Other potential examples for IoT technology range from the businesses to consumers: Colleagues at work can be notified of your possible delay because of an expected traffic jam on your way to office. Your home thermostat can adjust the temperature according to your preferences just before you return back home and saves energy at times of the day when everyone is away.
IoT is a technology evolution in which "things" have become instrumented, interconnected and intelligent. Everything around us that can generate data about itself, analyze it in conjunction with other events, or share it with other objects to create meaningful outcomes is part of the IoT.
The Internet of Things also opens the door to a wide range of new business models and services that can completely change the way we live. A study done by the GSM Association (GSMA) said that the total number of connected devices would reach 24 billion worldwide in 2020, creating business opportunities for as much as $4.5 trillion by 2020.
For years we've talked about how IoT has the potential to change our world, but the challenges have always been battery life, short distances, high costs and difficulty to deploy.
The potential for IoT is rapidly evolving. Here are three key industries — Healthcare, Automotive and Government — where the IoT could have the most immediate affects:
Healthcare Industry: The IoT can revolutionize the way personal healthcare systems are being managed now. Healthcare providers can monitor the medical conditions of patients through home-health monitoring sensors, mobile devices or even miniature implantable devices. This data can then be provided to doctors in real time, without the need for patients to visit the hospital or clinic.

Automated alerts can also be generated in the event of severe health problems to enable fast response from medical crews to save a patient's life. And, all of this data is consolidated into the patient's electronic medical record to help doctors make better medical decisions based on complete, comprehensive, up-to-date patient information.

The use of analytics to predict outcomes, by analyzing patient diagnostic information and correlating such information with historical medical incidents from the patient's electronic medical records, can also help to identify and develop more effective, personalized treatments.

Automotive Industry: Automakers can now gather and analyze near-real-time data about their manufactured vehicles on the roads to better analyze and identify which operating factors — such as road conditions, trip length, or temperature — affect different vehicle parts. By relating this operating data to production management, automakers will gain better understanding about which electrical, mechanical and environmental factors affect the performance, safety and functionality of their vehicles.

At the same time, automakers can also create more accurate simulations in the design phase for their new vehicles based on this data. The result is better vehicles and an enhanced manufacturing process. IoT implementations in cars can also benefit vehicle owners. The data gathered from different sensors can predict when certain parts of the vehicle need to be replaced, and that data can be displayed graphically to alert drivers before it fails.

Government:

Public safety is the number one priority for every government around the world. Building a network of interconnected security sensors and surveillance cameras will allow security personal to respond more quickly and intelligently to threats. These connected devices can act as a nervous system to detect, classify, locate and track potential threats by collecting and analyzing thousands of events in near real time.??A security network can also play an important role in anticipating possible incidents before they occur by analyzing incidents and crimes that happened in the past, understanding the factors associated with them, whether they're related to a specific time of the day, place, or certain events, and correlating those incidents with what is happening right now.

Traffic management is another concern in urban cities today. However, it is now possible to help citizens of congested cities to decide, for example, the best time and method to commute from one place in the city to another. Users can now determine when to leave in order to catch a bus, train or flight at the airport, without any delays because of traffic.

By analyzing traffic data coming from different sources, such as surveillance and traffic cameras, GPS data from cars and trucks, weather information and public transport systems, it is possible to predict, improve and eliminate traffic congestion.
These are just sample scenarios of how the IoT could transform many industries around us, but the future potential is endless.
Forbes http://ow.ly/KfJAH
After the Arab Spring, Surveillance in Egypt Intensifies
It's been four years since a popular uprising known as the Arab Spring forced Egyptian President Hosni Mubarak to resign, and yet leading information activists say that government surveillance is getting worse, not better.
The establishment of the High Council for Cyber Crime by decree of the Prime Minister on Dec. 14 cemented control of already tightly constrained Internet activity in Egypt, according to Ramy Raoof, one of the founders of Motoon, a new organization that provides information security consulting to non-governmental organizations and private companies. "The whole idea of [the Cyber Crime Council] is to make repression clearer and organized for the state," he says.
The High Council for Cyber Crime is headed by Atef Holmi, the minister of Communications and Information Technology, and brings together top officials from across the Egyptian government, including the Ministries of Interior and Defense. Its sweeping mandate is "to fight threats in cyberspace."
In the past, divisions between competing state bodies, whether ministries or institutions like the military, impeded cooperation in spying on and cracking down on civilian opponents. "Within the security agencies, they don't share much information," Raoof says. "They might share what they know, but not how they know it."
The announcement of the formation of the High Council for Cyber Crime is part of a broader government shift toward greater surveillance on opposition figures and activists, according to Raoof.
"The Ministry of Interior has changed the way it talks about surveillance, from denials to, 'Yes, we are spying, but only on the bad guys,'" Raoof says, speaking from Motoon's office, which is modeled on the tech spaces of Silicon Valley, replete with beanbag chairs, Tetris graphics on the walls and a kitchen stocked with coffee and cookies.
The Ministry of Interior and other government officials have lately been saying, "We are trying to keep up with other democracies around the world, to move our country forward in a direction like the U.S.," Raoof says. "So they give examples of the U.K. and U.S. as the model of governance that needs to be followed. And that model involves only surveillance."
Egypt has a long history of communications surveillance. In the early 2000s, the Egyptian government began to pressure mobile companies to give up subscriber information. Tapping calls and text messages was then the Mubarak regime's primary means of monitoring mass communications.
When it became clear that this was the best way to obtain operating permits and expand business, "mobile companies started to offer up information and strategies [to the government] for tracking users," Raoof says.
In 2008, the state's technological capacities for Internet surveillance leapt forward when it established an emergency task force to monitor and intercept online communications in response to a wave of protests in the industrial city of Mahalla. The Egyptian government turned to Western companies, purchasing hi-tech digital surveillance software such as Blue Coat, an online communication monitoring software developed by a U.S. company of the same name that has the ability to comb information from social media and emails, as well as penetrate programs like WhatsApp and Skype.
The sister-company to Blue Coat, called See Egypt, won a contract with the Egyptian government last year to sell its software and train the government in its use. Other Internet monitoring soft wares, like FinSpy from the U.K.-based Gamma International, and Remote Control System from the Italian-based company Hacking Team, have also won contracts with the Egyptian government.
In March 2011, protestors broke into the Egyptian State Security building and discovered documents that attested to extensive state surveillance activities — those revelations kicked off a series of high-profile information scandals. Yet rather than rolling back surveillance, the military-controlled government has used counterterrorism to justify expanding surveillance, according to Raoof and other activists. A rise in bomb attacks in Egypt, and the leak of a government tender requesting more advanced surveillance software, pushed the government to justify its activities, while also offering the excuse of national security.
The Egyptian government is far from alone in its domestic Internet surveillance activities, notes Runa Sandvik, an independent security researcher based in Washington, D.C. "As a security researcher in 2011 with the TOR project [developing software for anonymous internet browsing], I discovered that top information technology people from governments in the Middle East were meeting yearly to discuss website block lists, how to block TOR and other activities," she says.
The biggest leaks have come from anonymous government figures attempting to compromise the presidency, yet the Ministry of Interior has focused on identifying and arresting groups of people critical of the regime, often based on little more than comments on Facebook, according to Amr Gharbeia, an information privacy advocate, who points to the recent condemnation of a prominent opposition blogger and activist to five years in prison by Egyptian courts.
In February, the pro-Muslim Brotherhood TV channel Mekameleen, based in Turkey, aired audio of what appeared to be Egyptian President Abdel Fatah El Sisi and senior government officials speaking contemptuously about wealthy Gulf funders, despite having received billions of dollars in cash and petroleum from Gulf states. It's widely suspected that the leak, called Egypt's "Watergate," came from government sources.
Despite leaks like those, the authorities have focused mainly on prosecuting those critical of the regime, says Gharbeia, who is part of the Arab Digital Expression Foundation, a base for training Arab youth in digital technology and programming. "Police sources have been boasting of arresting people in the hundreds, even children, sweeping up groups of people associated with a particular IP address," he says.
Firstlook http://ow.ly/KfJMI
Opensourceintelligence http://ow.ly/KfJRE
OSINT Pathfinder VIII training programme
Open Source Intelligence (OSINT) training helps you understand and discover sophisticated Web search and to comprehend advanced and leading edge Internet connections.
Programme Information
Full Three Day training programme to learn the Reuser's Open Source Intelligence methodology which gives you effective, efficient methods for systematic research using available tools and advanced research techniques.
Reuser's Information Services has announced the new 3-day OSINT course, Pathfinder in The Hague from 23rd-25th March at The Novotel Centrum Hotel./p>