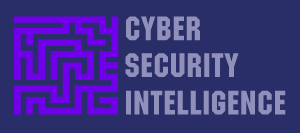 < Follow on Twitter >
December Newsletter #3 2014
'Operation Socialist': The Inside Story of How UK Spies Hacked Belgium
Documents released by Edward Snowden reveal that in the summer of 2012 that some anomalies were detected at Belgium's largest telecommunications provider, Belgacom. But it wasn't until a year later, in June 2013, that, the company's security experts analysed out what exactly was going on. The computer systems of Belgacom had been infected with a highly sophisticated malware, and it was disguising itself as legitimate Microsoft software, while it was quietly stealing data.
Last year, documents from National Security Agency whistleblower confirmed that British surveillance agency Government Communications Headquarters was behind the attack, codenamed Operation Socialist.
Based on new documents from the Snowden archive and interviews with sources familiar with the malware investigation at Belgacom's networks, The Intercept and its partners have established that the attack on Belgacom was more aggressive and far-reaching than previously thought. It occurred in stages between 2010 and 2011, each time penetrating deeper into Belgacom's systems, eventually compromising the very core of the company's networks. Snowden told The Intercept that the latest revelations amounted to unprecedented "smoking-gun attribution for a governmental cyber attack against critical infrastructure."
Publicly, Belgacom has played down the extent of the compromise, insisting that only its internal systems were breached and that customers' data was never found to have been at risk. But secret GCHQ documents show the agency gained access far beyond Belgacom's internal employee computers and was able to grab encrypted and unencrypted streams of private communications handled by the company. Belgacom invested several million dollars in its efforts to clean up its systems and beef-up its security after the attack however The Intercept believe parts of the GCHQ malware were never fully removed.
The revelations about the scope of the hacking operation will likely alarm Belgacom's customers across the world. The company operates a large number of data links internationally and it serves millions of people across Europe as well as officials from top institutions including the European Commission, the European Parliament, and the European Council. The new details will also be closely scrutinized by a federal prosecutor in Belgium, who is currently carrying out a criminal investigation into the attack on the company. GCHQ declined to comment for this story, and insisted that its actions are "necessary legal, and proportionate."
The origins of the attack on Belgacom can be traced back to 2009, when GCHQ began developing new techniques to hack into telecommunications networks. The methods were discussed and developed during a series of top-secret "signals development" conferences, held annually by countries in the so-called "Five Eyes" surveillance alliance: the United States, the United Kingdom, Australia, New Zealand, and Canada.
The British spies identified Belgacom as a top target to be infiltrated. The company, along with its subsidiary Belgacom International Carrier Services, plays an important role in Europe, and has partnerships with hundreds of telecommunications companies across the world—in Africa, Asia, Europe, the Middle East, and the United States. The Belgacom subsidiary maintains one of the world's largest "roaming" hubs, which means that when foreign visitors travel through Europe on vacation or a business trip use their cellphones, many of them connect to Belgacom's international carrier networks.
The Snowden documents show that GCHQ wanted to gain access to Belgacom so that it could spy on phones used by surveillance targets travelling in Europe. But the agency also had an ulterior motive. Once it had hacked into Belgacom's systems, GCHQ planned to break into data links connecting Belgacom and its international partners, monitoring communications transmitted between Europe and the rest of the world.
Earlier Snowden leaks have shown how the NSA can compromise routers, such as those operated by Cisco; the agency can remotely hack them, or physically intercept and bug them before they are installed at a company. In the Belgacom case, it is not clear exactly which method was used by GCHQ, or whether there was any direct NSA assistance. The NSA declined to comment.
The spy bug was described by security researchers as one of the most sophisticated pieces of malware ever discovered, and was found to have been targeting a host of telecommunications networks, governments, and research organizations, in countries such as Germany, Iran, Brazil, Russia, and Syria, as well as Belgium. GCHQ has refused to comment on Regin, as has the NSA, and Belgacom. But Snowden documents contain strong evidence, which has not been reported before, that directly links British spies to the malware.
https://firstlook.org/theintercept/2014/12/13/belgacom-hack-gchq-inside-story/
Honeytrap For Edward Snowden: Ex-Spy Anna Chapman ordered to seduce him
Ex-spy: Anna Chapman has become a celebrity in Russia since she was deported there four years ago. The former intelligence agent, Anna Chapman, was told by Russian spy chiefs to seduce Edward Snowden, a defector claimed. Ex-KGB agent Boris Karpichkov alleged that a plan was launched for Chapman, 32, to keep US whistleblower Snowden, 31, in Moscow, so that the Russians could continue to question him.
The two were said to have met just once, but Chapman proposed in a tweet in July 2013. Karpichkov told journalist Nigel Nelson for the Sunday People: 'If Snowden had accepted he would have a right to Russian citizenship. That would lock him in Russia. As a citizen he'd need permission to leave.'
Karpichkov, who fled to Britain after 15 years as a KGB agent, but is still in contact with sources in Moscow, said Snowden became 'concerned about what the consequences would be' of being attached to Chapman.
The former Conservative MP Rupert Allason, known as spy writer Nigel West, said that Chapman was, 'sophisticated enough to live with an American'.
In September 2013, Chapman refused to answer questions about the proposal in a bizarre five-minute interview with NBC, and walked out after she was asked about the tweet. She has never publicly commented on it.
Chapman, the daughter of a senior KGB agent, was arrested in 2010 with nine others, accused of working for a spy ring for Russia's external intelligence agency.
http://www.dailymail.co.uk/news/article-2864198/Russian-spy-chiefs
Bad Picture: Sony hack could attack any company
The cyberattack which paralysed Sony Pictures last month exposed flaws in the studio's data security, but Hollywood rivals and other big corporations have been given a chilling warning: it could happen to anyone.
Picture: Brad Pitt's latest movie Fury was Internet leaked - a consequence of the Sony Pictures hack.
Sony Pictures is employing hacking techniques in an attempt to prevent computer users from downloading its stolen data from file-sharing websites, according to reports.
Technology site Recode claims the movie studio is using Amazon Web Services (AWS), the cloud computing platform that underpins Netflix, Amazon's store and other streaming and retail brands. The AWS platform provides access to hundreds of computers located in Asia, which Sony is allegedly using to bombard sites where its stolen data is being made available.
The method is called a distributed denial of service (ddos) attack, which attempts to overload the websites of the target and prevent Internet users from accessing it.
DDoS is a technique commonly used by hackers to sabotage company services, but has also been used by movie studios attempting to prevent people downloading pirated versions of films from file sharing sites.
You can spend millions investing in firewalls, encryption and ultra-sophisticated passwords and still find your secrets plundered and splashed across the Internet, security experts warned.
Sony is still reeling from the 24 November attack which leaked at least five films online, potentially crippling box office revenues, and unveiled private information about more than 6,000 employees and stars, from Sylvester Stallone's social security number to the amount, $6,000, James Franco earns for driving himself to work.
Critics have accused Sony of having lax controls, but the uncomfortable truth is that organisations need to balance security with the needs of running a business, creating inevitable vulnerabilities.
Suspicion about those responsible for Sony's nightmare before Christmas has oscillated between North Korea and company insiders or former insiders, with speculation increasingly tilting toward the latter.
Sony employees in Los Angeles discovered the breach when they logged on to computers and were greeted with the image of a red skeleton and a mocking message: "Hacked By #GOP" – a reference to a group calling itself Guardians of Peace.
In addition to leaking films like Brad Pitt's Second World War tank movie Fury, which is still in cinemas, and Annie, an upcoming release, the hackers dumped passwords, employee performance appraisals, salaries and other Sony management sensitive information online.
The FBI is investigating. On Thursday, the US Justice Department announced it was creating a unit within its computer crime and intellectual property section to help the private sector repel cyber attacks.
Suspicion for the Sony attack fell on North Korea because of Pyongyang's anger over a forthcoming Sony comedy, The Interview, starring Franco and Seth Rogen, which depicts a fictional plot to assassinate Kim Jong-un. In a June letter to United Nations secretary-general Ban Ki-moon, North Korea called the film an "undisguised sponsoring of terrorism, as well as an act of war".
After initial coyness about any involvement, a New York-based North Korean diplomat told the Voice of America broadcast network his government had nothing to do with it.
Data security experts with Trend Micro and AlienVault said a destructive malware programme, which the FBI said was probably used in the Sony attack. It used the Korean language its system and was the same malware, which crippled South Korea in March 2013, in attacks dubbed "Dark Seoul".
But experts also said it was easy to insert fake Korean-tinged data into the malware and that the Sony attack's use of taunting imagery, publication of salaries, and emails to journalists bore hallmarks of a "hacktivist play", possibly related to disgruntled employees or former employees.
The studio, already under pressure to cut overheads by $250m, is expected to have to spend tens of millions of dollars on rebuilding its computer network and cyber sleuthing, plus possible legal costs.
Sony would not be the last company to suffer in this way because underlying network infrastructure was designed for a time when data was protected in silos, said Suni Munshani, chief executive of Protegrity, a data security firm.
"To expect organisations to recognise and secure all the gaps that exist among all those exposed connection points is an extraordinary challenge."
http://www.theguardian.com/technology/2014/dec/05/sony-style-hack-attack
http://www.computerworld.com/article/2857115/hackers-leak-top-sony-execs-emails
http://www.theguardian.com/technology/2014/dec/11/sony-uses-hacker-techniques
Kaspersky: Hackers Hit Banks as Everyone Spies on Everyone Else
Hackers are increasingly stealing directly from banks and other companies and helping organized crime to operate more efficiently, according to the chief of cyber-security firm Kaspersky Lab.
Examples range from infecting cash machines to dispense all their money to thieves, to hacking operations-management systems at ports so drugs can be smuggled more smoothly and at less risk, founder and Chief Executive Officer Eugene Kaspersky said in an interview at his Moscow office.
"Hackers have become capable of carrying out very advanced attacks," Kaspersky said. In many cases "they infect corporate networks with viruses, which eventually -- via files exchanged between departments -- get into computers that handle money transfers," which are usually separate from the main network.
Among recent high-profile hacking victims is Home Depot Inc., which suffered a data breach between April and September, in which 53 million e-mail addresses and details of 56 million payment cards were exposed. This month, it was reported that hackers with Wall Street expertise stole merger-and-acquisition information from more than 80 companies for more than a year.
"Everyone is spying on everyone, stealing information," Kaspersky said. "Edward Snowden was right, but he was speaking of the U.S. only. In reality, there are cyber-attacks of different origin --- linked to native English speakers, to Chinese, to Russian-speaking programmers. There are also ones linked to France, Spain and Latin America."
This year, Kaspersky Lab identified Tyupkin malware used to attack cash machines. Hackers approached a machine from the back, where a camera couldn't see them, and rebooted it using a CD with a virus. Several days later, entering certain digits on the cash machine's keyboard, they could collect all its cash, Kaspersky said.
Hackers are increasingly targeting banks and corporations instead of consumers, he said.
Hackers are also developing new methods to help steal things offline, Kaspersky said. They are breaking into systems that control loading of coal or wheat to create false shipment figures, so thieves can take the difference, he said. They also infect systems at filling stations, making them pour more fuel than indicated to certain clients and less to everyone else.
South American druglords smuggling cocaine in containers with other goods, such as bananas, have used hackers to infiltrate IT systems at European seaports to set certain containers aside, so they can take drugs out safely, Kaspersky said. Those who produced and purchased these bananas may not even know that drugs have been traveling in their container, he said.
Kaspersky's views echo comments from other computer security firms at the Bloomberg Enterprise Technology Summit in London this week.
Companies seeking to shield valuable data from criminals and government spying should assume attackers have already penetrated their systems and adjust defensive strategies, McAfee and Symantec Corp. executives said at the event.
"You must assume something is going on and you have to start looking for it," Patty Hatter, chief information officer at Intel Corp. (INTC)'s McAfee, said yesterday. "Be paranoid -- it helps."
Hackers who have traditionally targeted computers using Microsoft Corp. (MSFT)'s Windows operating system and smartphones with Google Inc. (GOOGL)'s Android are now writing more malware for Unix-based devices and Apple Inc. Macs and iPhones, and even the anonymous The Onion Router, or TOR, network, Kaspersky said. His company now has to develop antiviruses for these platforms as well, he said.
Blackphone -- a smartphone that offers encryption similar to TOR -- is becoming popular as a method of adding extra protection, Kaspersky said. He uses a seven-year-old Sony Ericsson feature phone to avoid cyber-threats.
http://www.information-management.com/news/Bank-Security-Hackers
UK Police: It's time to come clean on crime figures
Opinion by Chief Superintendent Irene Curtis
Like or loathe it, agree or disagree with it, the one thing you couldn't do about the recent HMIC report on crime recording is ignore it.
That's not just because it was everywhere, one of the top stories all day on broadcast media, hundreds of Tweets, numerous blog posts, but because it tells us so much about several of the issues facing the service today: performance measurement, treatment of victims, decision-making, leadership and mindset.
The problem that binds these issues together is the persistent myth that recorded crime figures indicate whether the police are doing a good job or not. My view is that the overall figures do not tell us whether police are performing well any more than incidences of illness tell us whether or not that area's GP is doing a good job.
What the figures do measure is the amount of crime that is reported to the police and so they tell us what the crime-related demand on policing is. Now, this is hugely important information and that's why the report of under-recording is so troubling, albeit HMIC were looking at figures from between one and two years ago and we know forces are making good progress in improving their recording practices.
But if we don't know for certain, and being out by 19% means we are far from certain, what the true demand is that the service is facing, how can we possibly hope to make the right decisions about how best to deal with it? We can't know where to put resources, what skills and training are needed, what support from others will help and how, if we don't know what the real picture is. At a time when forces are having to cope with diminishing resources and the prospect of further cuts not far away, surely we need this accurate picture to inform both strategic decisions on budgets and priorities and tactical decisions on deployments.
For this reason alone it's absolutely essential that we record every crime that's reported to us, but it will also play an important role in improving the confidence of victims. One thing the police service must be is on the side of the victim. Whilst I know this is how the majority of officers already think, sadly there have been too many high-profile cases where this hasn't happened (in some cases due to inappropriate target-driven performance pressures) and unfortunately this affects perceptions of the whole service. So we must put victims first and say, we believe you. Yes, this is likely to lead to over-recording in the first instance, with allegations that turn out not be as reported and that are later no-crime, but I would prefer us to over- rather than under-record.
Some critics have said this isn't realistic. I disagree. We gain public confidence by being open and transparent, by being accurate, and by doing what is right. The HMIC report may have been about the integrity of crime data, but the decisions we take about that data go right to the heart of actual police integrity. We must strive to do the right thing on every occasion, even if it is the harder option. And that goes across all ranks and grades in the service. I know some officers are concerned about their capacity to record every crime, which is why I think its essential to have a technological solution to convert incidents into crimes.
This is the time when the service needs to take a collective deep breath and accept that recorded crime figures will go up. And where those who oversee policing and hold us to account need to accept that it doesn't mean that the police are suddenly doing a worse job. It simply means that we have a truer picture of what is happening. It will also remove the conflict between our desire to reduce overall crime whilst increasing the reporting of certain crime types, such as domestic abuse and hate crime, and of course proactive policing can lead to higher levels of crime being reported, e.g. knife crime and drugs related crime. We also know that there are still many crimes out there that are under-reported, such as fraud.
We've been here before. When the National Crime Recording Standard was introduced in 2002, recorded crime figures went up. There was a protracted period of trying to understand what was an actual change in crime as opposed to what was down to the new standard. But we coped. We need a similar shift now. All forces need to agree that every crime will be recorded – because it isn't measuring how well they're doing, but how much demand they're facing – and surely it's important for us to show those who make decisions about our funding just how much demand there is out there. But we need to do this together and all forces need to agree to hold the line when challenged about rises.
Holding the line means dropping once and for all the target mindset that has been part of our culture for a long time. And yes, I played my part in that. But I now recognise, as do many others, that there are many more ways to monitor performance; how to understand whether a force, a team, an operation, an individual officer is doing a good job. We could start by assessing staff by actually working with them and talking to them rather than observing their performance through a computer.
The accurate recording of crime is a huge issue and I've only skimmed the surface of it in this blog. But I think there is an opportunity for the service here to do the right thing, together, for better decision-making, better effectiveness and better service for victims. All of which say 'improved performance' much more clearly than a set of crime figures.
http://www.policesupers.com/time-to-come-clean-on-crime-figures/
What is also clear about the UK crime figures is that there is a mismatch between the statements that crime is decreasing and yet the models used to record crime are out of date and do not take such crimes as cyber crime into the national figures. Cyber crime may be reported and recorded, but it does not form part of the national crime statistics and action on the ground is often non-existent as the resources often don't exist and the crime took place outside the UK and can be basically ignored, even if the victim resides within the UK.
NSA Domestic Spying To Continue for another 3 Months, Maybe Longer…
A US federal court has renewed an order allowing the government to continue unchecked its bulk collection of Americans' phone records, a decision that comes nearly a year after President Obama promised to end the spying program in its current state.
The Foreign Intelligence Surveillance Court has approved the Justice Department's request for another 90-day extension of the National Security Agency's most controversial surveillance program, which was publicly exposed last summer by Edward Snowden. The spying authority is next set to expire on Feb. 27, 2015.
The extension is the fourth of its kind since President Obama pledged in January to reform how the NSA spies on US citizens, during a major policy speech intended to give Americans "greater confidence that their rights are being protected, even as our intelligence and law-enforcement agencies maintain the tools they need to keep us safe." Congress, however, has failed to enact reform, despite more than a year of negotiations that have spanned across both chambers.
Amid the inaction, the FISA Court has now renewed the NSA's most controversial spying program four times, in March, June, September, and now December. The renewals have irked NSA critics, who have repeatedly asked Obama not to wait for a dysfunctional Congress to implement surveillance changes and this was also despite a last-minute effort by Rep. Justin Amash to kill the bill. Despite his effort, which included a "Dear Colleague" letter sent to all members of the House urging a no vote, the bill passed 325-100, with 55 Democrats and 45 Republicans opposing.
http://www.defenseone.com/politics/2014/12/nsas-mass-phone-spying
http://www.defenseone.com/politics/2014/12/congress-quietly-bolsters-nsa
It Seems the Whole World Is Cracking Down on the Internet
The government of Iran is no stranger to using its power to restrict Internet freedoms in its country, blocking millions of websites when they have run counter to religious or political beliefs. Now it sounds like it plans to take that another step further: engineers are developing a system to identify any individual who goes online, according to a report citing comments made to the semi-official Iranian Students' News Agency.
Last year, Chinese authorities announced an unorthodox standard to help them decide whether to punish people for posting online comments that are false, defamatory, or otherwise harmful: Was a message popular enough to attract five hundred reposts or five thousand views?
It was a striking example of how sophisticated the Chinese government has become, in recent years, in restricting Internet communication, going well beyond crude measures like restricting access to particular Web sites or censoring online comments that use certain keywords. Madeline Earp, a research analyst at Freedom House, the Washington-based nongovernmental organization, suggested a phrase to describe the approach: "strategic, timely censorship."
On Thursday, Freedom House published its fifth annual report on Internet freedom around the world. As in years past, China is again near the bottom of the rankings, which include sixty-five countries. Only Syria and Iran got worse scores, while Iceland and Estonia fared the best. (The report was funded partly by the Dutch Ministry of Foreign Affairs, the United States Department of State, Google, and Yahoo, but Freedom House described the report as its "sole responsibility" and said that it doesn't necessarily represent its funders' views.)
China's place in the rankings won't come as a surprise to many people. The notable part is that the report suggests that, when it comes to Internet freedom, the rest of the world is gradually becoming more like China and less like Iceland. The researchers found that Internet freedom declined in thirty-six of the sixty-five countries they studied, continuing a trajectory they have noticed since they began publishing the reports in 2010.
The report's authors even said that some countries are using the US National Security Agency's widespread surveillance, which came to light following disclosures by the whistle-blower Edward Snowden, "as an excuse to augment their own monitoring capabilities." Often, the surveillance comes with little or no oversight, they said, and is directed at human-rights activists and political opponents.
China, the US, and their copycats aren't the only offenders, of course. In Turkey, over the past several years, the government has increased censorship, targeted online journalists and social-media users for assault and prosecution, allowed state agencies to block content, and charged more people for expressing themselves online, the report noted—not to mention temporarily shutting down access to YouTube and Twitter. Russian President Vladimir Putin famously called the Internet a "CIA project".
There were a couple of hopeful signs for Internet activists during the year. India, where authorities relaxed restric­tions that had been imposed in 2013 to help quell rioting, saw the biggest improvement in its Internet-freedom score. Brazil, too, notched a big gain after lawmakers approved a bill known as the Marco Civil da Internet, which protects net neutrality and online privacy. Perhaps the surprising aspect of Freedom House's findings isn't that the Internet is becoming less free but that it has taken this long for it to happen.
http://www.newyorker.com/tech/elements/world-cracks-internet
http://techcrunch.com/2014/12/07/report-iran-developing-system
UK Judges: GCHQ Spy Center 'does not breach human rights'
The current system of UK intelligence collection does not currently breach the European Convention of Human Rights, a panel of judges has ruled.
A case claiming various systems of interception by GCHQ constituted a breach had been brought by Amnesty, Privacy International and others. It followed revelations by the former US intelligence analyst Edward Snowden about UK and US surveillance practices. But the judges said questions remained about GCHQ's previous activities.
Some of the organisations that brought the case, including Amnesty UK and Privacy International, say they intend to appeal the decision to the European Court of Human Rights. The case led to extensive disclosures of the intelligence agency system, including mass surveillance programmes known as Prism and Tempora.
The Privacy International pressure group had said the documents released by Edward Snowden detailed the many ways that GCHQ was spying on people, many of which violated the European Convention on Human Rights. This guarantees a right to privacy and to freedom of expression.
The group also said the programmes run by GCHQ and the United States National Security Agency, uncovered by Snowden, let the agencies listen via microphones, watch through webcams and scoop up detailed web browsing histories.
The bodies bringing the case to tribunal argued that GCHQ's methods breached article 8 of the European Convention on Human Rights, which is the right to privacy, as well as article 10, which protects freedom of expression. But the judges at the Investigatory Powers Tribunal (IPT) said the disclosures made during this case, which included the legal footing of the intelligence system's activities, had contributed to their decision that the intelligence agencies were not in breach of human rights.
http://www.bbc.co.uk/news/uk-30345801
The surveillance state? Amazon's partnership with the CIA
When Internet retailer and would-be 21st century overlord Amazon.com kicked WikiLeaks off its servers back in 2010, the decision was not precipitated by men in black suits knocking on the door of one of Jeff Bezos' mansions at 3 a.m., nor were any company executives awoken by calls from gruff strangers suggesting they possessed certain information that certain individuals lying next to them asking "who is that?" would certainly like to know.
Picture: Jeff Bezos, Dick Cheney
The whistle-blowing website is "putting innocent people in jeopardy," Amazon said in a statement released 24 hours after WikiLeaks first signed up for its Web hosting service. And the company wasn't about to let someone use their servers for "securing and storing large quantities of data that isn't rightfully theirs," even if much of that data, leaked by Army private Chelsea Manning, showed that its rightful possessors were covering up crimes, including the murder of innocent civilians from Yemen to Iraq.
Corporations are more properly understood not as victims of the state, but its for-profit accomplices. Indeed, Amazon was eager to help the US government's campaign against a website that, thanks almost entirely to Chelsea Manning, had exposed many embarrassing acts of US criminality across the globe: the condoning of torture by US allies in Iraq; the sexual abuse of young boys by US contractors in Afghanistan; the cover-up of US airstrikes in Yemen, including one that killed 41 civilians, 21 of them children. The decision to boot WikiLeaks was, in fact, one that was made internally, no pressure from the deep state required.
A little more than a year later, Amazon was awarded a generous $600 million contract from the CIA to build a cloud computing service that will reportedly "provide all 17 US intelligence agencies unprecedented access to an untold number of computers for various on-demand computing, analytic, storage, collaboration and other services." As The Atlantic noted and as former NSA contractor Edward Snowden revealed, these same agencies collect "billions and perhaps trillions of pieces of metadata, phone and Internet records, and other various bits of information on an annual basis."
In the 1970s, following the resignation of President Richard Nixon, the Church Committee exposed rampant spying on dissidents that was illegal even according to the loose legal standards of the time.
http://www.salon.com/2014/12/01/amazons_frightening_cia_partnership
Cyberattacks could cost the global economy $3 trillion by 2020
The global economy has yet to mount an adequate defense against the rise of cyberattacks, according to new research. The impact of these attacks could be as high as $3 trillion in lost productivity and growth by 2020 said McKinsey & Company in a report on enterprise IT security implications released earlier this year.
Now the Information Security Breaches Survey, commissioned by the Department for Business, Innovation and Skills (BIS), said firms were now "struggling to keep up" with security threats particularly in the UK.
Criminals, hacktivists and competitors cause the most security breaches in big businesses. Picture: Ian Rutherford
Companies are experience around 50% more attacks on average than a year ago, with the median number of breaches suffered by large organisations up from 71 to 113, and the figure for small firms rising from 11 to 17.
The Report states that sixty-three percent of UK's small business was attacked by unauthorised outsiders over the last year which, is up from 41% in the previous year. For large organisations, the comparable figures stood at 78% and 73%.
"Overall, the survey results show that companies are struggling to keep up with security threats and so find it hard to take the right actions," the report concluded.
http://www.scotsman.com/news/uk/cyber-attacks-on-businesses-cost-uk-billions
http://www.techrepublic.com/article/cyberattacks-fallout-could-cost-the-global
New Cold War: Russia's Cyberwar heating up
Russia and the Western powers entered what many have dubbed the New Cold War after Moscow annexed Ukraine's Crimea Peninsula at gunpoint in March and was accused of backing pro-Russian separatists in eastern Ukraine this summer, an allegation denied by the Kremlin.
The world is on the brink and so some say already in a new Cold War, and trust should be restored by dialogue with Russia, former Soviet leader Mikhail Gorbachev said at an event to mark the 25th anniversary of the fall of the Berlin Wall. He expressed alarm about recent Middle Eastern and European conflicts and said that Europe was no longer leading the political sense as the EU was arguing over many policies and actions. They were no longer leading the sense of politics and others have taken over.
If this is a new incarnation of the Cold War, it will be very different from the old one. Back then, the Soviet Union and the members of its empire were in some ways in their own economic world. They largely traded with each other, and they controlled the value of their currencies. Now, the world is a far more globalized place. Now rumors of the Kremlin's cyber-warfare have been swirling since 2007, when it was implicated in DDoS attacks on government websites in Estonia, then an opponent in a fierce political spat. And a recent influx of reports about Russian electronic espionage activity has prompted fresh concerns that the Kremlin may be gunning for a cyberwar with the West.
In mid-October, US company iSight Partners said Russian hackers had exploited a Microsoft Windows bug to access computers belonging to NATO, the EU, Ukraine and certain energy and telecom firms. Not everyone is convinced: Russian IT analysts interviewed by The Moscow Times were more inclined to blame the spike in attack reports on media hype and cybersecurity companies exploiting clients' fears. But Russia's leading expert on domestic security services, Andrei Soldatov, said the pattern of the attacks indicated that the Russian government may be mounting a covert Internet offensive.
http://www.sptimes.ru/story/41307?page=1
http://www.bbc.co.uk/news/world-europe-29970275
http://www.nytimes.com/2014/03/08/business/a-new-cold-war-would-differ
The Internet of Things will turn cities into WI-FI Hotspots
You've heard of the "Internet of things." Get ready for the "Internet of moving things." That's how a start-up called Veniam describes its mission to transform all the cars, trucks, and buses on city streets into a mobile WiFi network connecting anything and anyone around it.
http://www.nextgov.com/cloud-computing/2014/12/internet-things
New Google Glass Powered By Intel
The first consumer version of Google Glass left a lot to be desired. From a short battery life to a still-bulky casing, whatever mobile chipset Google taps for the job must significantly improve the capability and form of Google Glass from nerd object to everyday device.

Not much is known about the next version of Glass yet the WSJ reports that it will be powered by an unknown Intel chipset, which if true, signals the first significant update to the product since its 2012 announcement.
Despite failing to find its niche, Google has steadily released updates to Glass. The first made the system compatible with prescription lenses with the second update doubling the amount of RAM in the wearable.
http://techcrunch.com/2014/12/01/next-version-of-google-glass
New journal on cyber policy and security challenges
Chatham House and Routledge, Taylor & Francis are pleased to announce a partnership to publish The Journal of Cyber Policy. The peer-reviewed journal will provide a unique place for scholars and practitioners to address emerging cyber policy challenges, which are growing in scope and urgency as countries around the world are becoming increasingly dependent on digital networks.
The first two issues of The Journal on Cyber Policy will be published in 2016 and from 2017 it will be published three times per year. Further details will be released at a reception in the spring (details to follow) and again at the Chatham House Cyber Security Conference on 22-23 June 2015.
http://www.chathamhouse.org/news/2014-12-10-new-journal-focus-cyber-policy

The full web site is currently under development and will be available during 2015