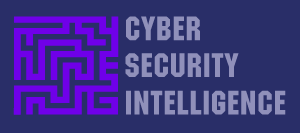 < Follow on Twitter>
Newsletter August #5 2018
This Newsletter reaches over 5,000  IT and Cyber Security professionals weekly: Contact us here for information on partnership & sponsorship opportunities.
Cyber AI In the Cloud: Securing New Computing Models, Applications And Devices
How AI technology is protecting cloud infrastructure from advanced cyber-threats, filling the security gap left by current approaches. read more  (sponsored by Darktrace)
The Market For Cybercrime Tools Is Thriving
A Dark Web survey shows cyber criminals no longer need deep technical knowledge - any type of attack is now feasible given sufficient funding. read more
Blockchain Enables Anarchy
As soon as you distribute information on multiple servers, some of which are under other people's control, you lose a measure of control. read more
Nobody Is Talking About The  Age of Cyberwar
There is little debate about using cyber-weapons, perhaps because these weapons remain invisible, the attacks are deniable and the results uncertain. read more
SamSam: $6million Ransomware
Sophos say SamSam ransomware affected far more victims than first thought, successfully extorting several $millions in ransom demands. read more
The US Is Losing The Information War To Russia
NATO see no evidence that Moscow's cyberwar efforts have slackened, nor that the US is equipped to develop an effective response. read more
One Answer To Cyber Attacks Is To Hack Back
Experts think the US government, along with private companies, should go on the offensive by using the hackers' own methods against them. read more
How Silicon Valley Became A Den Of Spies
Foreign spies have been showing up in Silicon Valley for a very long time and that has never been more true than today. read more
What Is Stuxnet And Who Created It?
Thanks to Stuxnet, we now live in a world where covertly inserted malicious code can destroy machinery and stop (or start) a war. read more
Banking Industry Is Turning On To AI Technology
The rapid growth of AI is due to increasing market competition, the need to reduce overheads plus the benefits of capturing large volumes of data. read more
Estonia's Cyber Revenge
Estonia, the small EU nation that was the first target of state-sponsored cyber warfare from Russia, may soon be able to strike back. read more
Satellite Imagery + Social Media = A New Way To Spot Emerging Nuclear Threats
Hiding illicit nuclear programs might be getting harder, thanks to new ways of gleaning and combining clues from different rivers of digital data. read more
AI Driven Security Is Much More Than An Algorithm
Good data boosts AI's ability to make judgments and this starts with baseline data about users, devices, network systems and workflow patterns. read more
Facebook & Instagram Now Show How Long You Use Them
Giving a raw count of the minutes they've spent in their apps plus average usage is a good start to making users more mindful. read more
GDPR Means Revisiting Your Email Marketing Strategies
Business can no longer approach email marketing strategies casually. Under GDPR, you are required to be able to prove every user chose to sign up. read more
World's Top 20 Cyber-Security Companies
The experts at Pagan Research have Ranked the top 20 in the Cybersecurity 500 of leading cybersecurity companies. read more
---
Premium Subscription Offer: £5 monthly / £50 annual
In addition to this free Weekly Newsletter with controlled website access, Cyber Security Intelligence now offers a Premium Subscription. Premium Subscribers have Unlimited Website Access including to the Directory of 3,000+ specialist Service Providers plus the Directors Report, an exclusive monthly email with original news and analysis designed to help Business Leaders & Decision-makers stay up to date with the key issues in cyber security: SUBSCRIBE
---
Subscription Information & Commercial Partners Contact Us Here: Inquiries

---