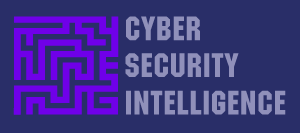 < Follow on Twitter>
Newsletter December #2 2018
This Newsletter reaches over 5,000  IT and Cyber Security professionals weekly: Contact us here for information on partnership & sponsorship opportunities.
MI6 Chief Says Cyber Brings A 'potentially existential challenge'
The fourth industrial revolution is bringing changes that could present a "potentially existential challenge" to liberal democracies. read more
Russian Cyber Operations: State-led Organised Crime
Russia is emulating approaches used by cyber-criminals as it blurs the line between state and non-state activities in cyberspace. read more
British Telecom Is Stripping Huawei Out Of Its Network
BT will strip all Huawei equipment from its core 4G mobile network and prevent the Chinese equipment vendor from bidding for core 5G network contracts. read more
Darktrace CEO Says Cyber Security Is A Global Arms Race
There is endless creativity to penetrate the network. 'It is a global arms race and we plan to win', says Darktrace CEO, Nicole Eagan. read more
What Makes Blockchain A New Security Standard?
As efforts to standardize the technology progress, blockchain could become a new security standard for many industries. By Mary Ann Callahan read more
Amazon Gets Into Blockchain
Amazon Go Large: AWS Managed Blockchain allows users you to set up and manage a scalable blockchain network with just a few clicks. read more
Iran Using Websites To Spread Fake News
More than 70 websites are found to be pushing Iranian propaganda to 15 countries as part of a political influence operation. read more
Facebook CEO Zuckerberg Backed Sharing Customer Data
Zuckerberg questioned the business case for giving millions of outside software developers wide access to customer data, then endorsed it. read more
Germany Suffers A New Cyber-Attack
Detected: A cyber-attack on the email accounts of German lawmakers, the military and several German embassies by the Russian hacker group Snake. read more
Germany Develops Offensive Cyber Capabilities Without A Strategy
Berlin's latest move favouring offensive cyber activity is the creation of a cyber innovation agency, akin to the United States' DARPA. Is that wise?  read more
Supply Chain Attacks Are On The Rise
Third-party vendors and suppliers are the same as insiders and they need to be included in the corporate Insider Threat Program. By Marcell Gogan read more
Cybersecurity 2019: Predictions You Can't Ignore
Threat actors are not being deterred; expect more intensified and ever more sophisticated attacks. read more
Cybercrime Is The Biggest Evolving Crime In The UK
The capability to investigate cyber-crime is one of the top Police challenges, particularly crime involving botnets, DDoS and malware. read more
Marines Turn To AI To Better Deploy Troops
The US Marine Corps is experimenting with AI to improve the way it deploys its forces and spot potential weaknesses years in advance. read more
Microsoft Tech Support Scam Busted 
Victims were manipulated into providing remote access for "further diagnosis" and typically charged a fee of $150 to $499. read more   
---
Premium Subscription Offer: £5 monthly / £50 annual
In addition to this free Weekly Newsletter with controlled website access, Cyber Security Intelligence now offers a Premium Subscription. Premium Subscribers have Unlimited Website Access including to the Directory of 3,000+ specialist Service Providers plus the Directors Report, an exclusive monthly email with original news and analysis designed to help Business Leaders & Decision-makers stay up to date with the key issues in cyber security: SUBSCRIBE
---
Subscription Information & Commercial Partners Contact Us Here: Inquiries

---