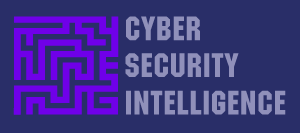 < Follow on Twitter>
Newsletter July #2 2018
This Newsletter reaches over 5,000  IT and Cyber Security professionals weekly: Contact us here for information on partnership & sponsorship opportunities.
ICO Fine Facebook Half A Million Pounds
Facebook is to be fined £500,000 by the British ICO regulator, the maximum amount possible, for its part in the Cambridge Analytica scandal. read more
California Passes Its Own GDPR Law
California's 40m  residents get the right to view the data companies hold on them, make corrections and request that it not be sold to third parties. read more
Russia Faces US Request To Extradite Snowden
Donald Trump is expected to ask for Edwards Snowden's return to the US to face trial when he meets Vladimir Putin next week. read more
China Escalates Hacks On The US Submarines, Satellites & More
China's nation state hackers have reorganized and retooled to become even more effective at digital espionage. read more
China Is Spying On Germany
Chinese agents are actively networking with German MPs, offering them money and foreign travel in exchange for expertise and 'insider knowledge'. read more
EU Creates A Unified Cyber-Force
EU member states have agreed to create "EU Cyber Rapid Response Force" teams and is enlisting support from all member states. read more
How Cloud Computing Changes Data Governance Strategies
Whether on-premises, private, hybrid or multi-cloud, organisations getting the benefit of the cloud  require an alternative data governance approach. read more
The Five Most In-Demand Cybersecurity Roles
More companies are seeking cybersecurity professionals in efforts to comply with the EU's General Data Protection Regulation (GDPR). read more
Five Tips To Secure IoT
To make the most of empowering IoT technology, it  must be simultaneously optimised to do its job while not exposing personal data. read more
Crypto-Mining For Cyber Criminals
Malicious crypto-mining malware is becoming a top tactic among cyber criminals, according to WatchGuard Security's Q1 threat intelligence update. read more
Police Criticised For Face Recognition Failures
Face recognition is contentious because of issues of privacy and race. Some experts are saying face recognition software is not ready for Police use. read more
Blockchain For US Border Security
DHS want to combine blockchain technology with US border sensors and cameras to protect the integrity of data collected by IoT devices. read more
Using AI To Reduce Business Risks
The constant evolution of malware, ransomware and other threats makes detection with conventional cybersecurity protocols increasingly difficult. read more
Theft & Subsequent Re-Use of Cyber Weapons
A year has passed since two widespread and very destructive attacks, both using  offensive cyber tools created by the NSA and then stolen. read more
US Builds The Fastest Supercomputer.
For Now The arms race in computing power to drive  AI and other complex data processes continues apace as 'Summit' leapfrogs 'Sunways TaihuLight'. read more
---
Premium Subscription Offer: £5 monthly / £50 annual
In addition to this free Weekly Newsletter with controlled website access, Cyber Security Intelligence now offers a Premium Subscription. Premium Subscribers have Unlimited Website Access including to the Directory of 3,000+ specialist Service Providers plus the Directors Report, an exclusive monthly email with original news and analysis designed to help Business Leaders & Decision-makers stay up to date with the key issues in cyber security: SUBSCRIBE
---
Subscription Information & Commercial Partners Contact Us Here: Inquiries

---