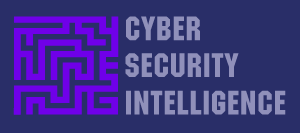 < Follow on Twitter>
Newsletter June #2 2018
This Newsletter reaches over 5,000  IT and Cyber Security professionals weekly: Contact us here for information on partnership & sponsorship opportunities.
Facebook Gave Chinese Tech Firms Access To User Data
Facebook has shared its user data with Chinese tech firms, including Huawei and Lenovo, both of whom are suspected as potential risks to US national security. read more
FBI Seizes Control Of Russian Botnet
FBI agents have seized control of a key server in the Kremlin's global botnet of 500,000 hacked routers, allowing the victims to be identified. read more
N Korean Cyber Attacks Continue Despite Peace Talks
Experts see an intensification in the level of cyber attacks from N Korea in the build up to talks with S Korea and the US on de-nuclearisation. read more
Nation State Cyber Attacks Are An Act Of War
Top British law officer thinks hostile states targeting essential infrastructure & services should be treated in the same way as physical attackers. read more
Japan's Secret Spy Agency
Like any other advanced economic power, Japan operates a significant intelligence and surveillance apparatus. Here is an outline. read more
Quantum Computing - What You Should Know
As conventional computing technology matures and with an insatiable demand for more power, there is a growing interest in quantum computing. read more
GDPR Is Now Effective
GDPR is a wake-up call for American companies to solidify best practices around their big data and data science initiatives. read more
Cybercrime: Law Enforcement Must Get Serious
A crime is crime, whether the bad actor is throwing a brick or wielding a keypad. Police forces should treat online crimes and physical crimes the same. read more
Malta Under Large Scale Attack
As a well known offshore banking centre for Russian nationals, it is perhaps no surprise that Malta suffers a high number of cyber attacks. read more
Cybercrime Is Increasing In Scotland
Sexual offenses, phishing and other online fraud are on the increase in Scotland, although the  national police force say they are adapting to change. read more
Terrorists Deploy New Techniques To Counter Digital Forensics
Terror groups are using new and better techniques to hide data in computers and phones to reduce the intelligence value of seized laptops & phones. read more
Action Fraud Reports A Sharp Rise In Fake TSB Activity
The UK online crime reporting service is seeing a big jump in suspicious messaging connected with the stricken customer IT systems of TSB Bank. read more
UK Will Name The Nations Sponsoring Cyber Attacks
Britain will name and shame foreign states that hire hackers to carry out cyber attacks or interfere via the Internet in national elections. read more...
Bank of England CIO Sets A Cybersecurity Challenge
Driven by a nationwide skills gap, the Bank of England is hosting its first face-to-face cyber security competition to find young talent. read more
Playing Catch-Up With GDPR
Beyond the EU the GDPR regulation is expected to reshape how global organisations manage, share and protect their users' personal data. read more
---
Premium Subscription Offer: £5 monthly / £50 annual
In addition to this free Weekly Newsletter with controlled website access, Cyber Security Intelligence now offers a Premium Subscription. Premium Subscribers have Unlimited Website Access including to the Directory of 3,000+ specialist Service Providers plus the Directors Report, an exclusive monthly email with original news and analysis designed to help Business Leaders & Decision-makers stay up to date with the key issues in cyber security: SUBSCRIBE
---
Subscription Information & Commercial Partners Contact Us Here: Inquiries

---