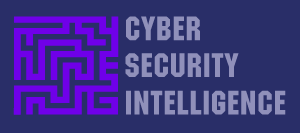 < Follow on Twitter>
Newsletter March #3 2018
This Newsletter reaches over 5,000  IT and Cyber Security professionals weekly: Contact us here for information on partnership & sponsorship opportunities.
US Spy Chiefs Look For UK Guidance On Cybersecurity
Concerned over the vulnerability of US companies, US security chiefs are considering replicating Britain's unified National Cyber Security Centre. read more
Gina Haspel Is The New CIA Director
New CIA Director Gina Haspel is a real spook and a woman with a past in 'Black Ops' who ran agents, oversaw torture and destroyed the evidence. read more
Russia Warns UK Against Cyber Retaliation
Britain could launch a cyber attack in retaliation for the alleged use of a nerve agent in an assassination attempt on Russians in the UK. read more
Bill Gates Says Cryptocurrencies Are Deadly
Bill Gates is concerned by cryptocurrency, saying that the anonymity offered by the new technology has "caused deaths in a fairly direct way". read more
Russian Hacker False Flags Work - Even After They're Exposed
False Flag identities for nation-state hackers are just as standard a part of the toolkit as phishing links and infected Microsoft Office attachments. read more
The Pentagon Puts Google's AI To Use
Open source AI technology originally developed by Google is finding its way into big budget US military programs. Some Google employees are unhappy. read more
Further Cyberattacks On German Government Networks
While blaming Russian APT28 hackers, Germany's security services have allowed the attack to continue in order to gather more information. read more
NSA's Global Spy Monitor
Security researchers have spotted scanning tools that the NSA use to detect other nation-state hackers on the machines it infects. read more
Philosophy Of The Information Age
Information, misinformation and fake news in the information age prompt some hard philosophical questions, with no clear answers. read more
A Cyberattack Is The #1 Risk For Business
Businesses and the public sector must now push through effective cyber security initiatives to help mitigate the looming threat from cybercriminals. read more
Cybercriminals Use Fake Websites
Criminal tricks include websites disguised as crypto-currency exchanges or fake services offering cloud mining. But the users always lose their money. read more
Does Fake News Affect Threat Intelligence?
The concept of 'fake news' has plagued media for the past couple of years, but what is its impact upon business-level cybersecurity? read more
Singapore Sets Up A Cybersecurity Start-Up Hub
Singapore is setting up its first cybersecurity start-up incubation hub, as the nation strives to carve out a leading role in the digital economy. read more
Artificial Intelligence Is Cyber Defence
AI can help spot trends, patterns and anomalies in data that the naked eye cannot discern to identify and mitigate proliferating new types of malware. read more
Autonomous Cars Hit The Road In California
Look - No Hands: Tech companies and others working on driverless vehicle systems will begin trialling their cars without a safety driver present. read more

---
Premium Subscription Offer: £5 monthly / £50 annual
In addition to this free Weekly Newsletter with controlled website access, Cyber Security Intelligence now offers a Premium Subscription. Premium Subscribers have Unlimited Website Access including to the Directory of 1,000+ specialist Service Providers plus the Directors Report, an exclusive monthly email with original news and analysis designed to help Business Leaders & Decision-makers stay up to date with the key issues in cyber security: SUBSCRIBE
---
Subscription Information & Commercial Partners Contact Us Here: Inquiries

---