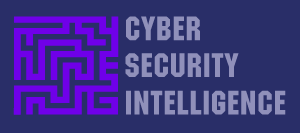 < Follow on Twitter>
Newsletter November #1 2018
This Newsletter reaches over 5,000  IT and Cyber Security professionals weekly: Contact us here for information on partnership & sponsorship opportunities.
Pay-As-You-Go Cybersecurity
Shifting from a monolithic, high investment, capex-based cybersecurity model to an on-demand, pay-as-you-go one is clearly the way of the future. read more
Why Has The US Not Been Hit With A Devastating Cyber Attack?
Security experts have been warning about a devastating cyber-attack for over a decade. Here are a few theories why it hasn't occurred… yet. read more
Blockchain Has The Power To Break Big Tech's Hold On AI
Hot Money: The idea of applying the blockchain to artificial intelligence is attracting a growing number of serious entrepreneurs and VC investors. read more
Cyber Audits: The Missing Layer in Cybersecurity
Involving the audit team can help ensure that technology solutions are being properly deployed to address critical strategic security risks. read more
The Pentagon Prepares A Cyber-Attack On Russia
The defense establishment has agreed a plan for a major cyber-attack that the US could unleash if Russia is found to have interfered with the 2018 midterm elections. read more
Britain Needs A Cyber Army To Defend Against Prolific Attacks
The UK is going to be wide-open to state-sponsored hacking of its critical infrastructure because of a shortage of 50,000 cybersecurity specialists. read more
Finland Is Worried About Russian Cyberwar Techniques
Falling in the shadow of its giant neighbour means that Finland is being inevitably drawn into the world of Russian hybrid warfare. read more
What Northrop's Unified Platform Win Means For Cyber War
Northrop Grumman has been awarded a lead role in developing the next generation of weapons for US Cyber Command. What does that mean? read more
Millenials Are Better At Separating News From Opinion
Gen Z don't know much about the days of print newspapers separating the news pages from the opinion section. But they can tell the difference. read more
Plans To Create More Cyber Women
Kaspersky Lab has developed new partnerships in an effort to encourage more women to consider careers in the cybersecurity field. read more
British Policing Faces The Future
Organised crime costs the UK economy £37bn a year as online crime is surging, according to the National Crime Agency. read more
Social Media Companies Scan For Potential Terrorists
The big social media platforms have developed technological and policy-based ways to help identify and prevent extremist content. read more
AI Gives Businesses Real Customer Insights
Artificial Intelligence is capable of empowering companies to learn much more about their customers and to improve how they target specific audiences. read more
The Pentagon Doesn't Want To Use Real AI
The US military are planning to use Artificial Intelligence in the narrow sense of using machines to help humans make better decisions. read more
Blockchain Can Improve Manufacturing
The greatest immediate potential for Blockchain to deliver business value is in manufacturing industry. read more
---
Premium Subscription Offer: £5 monthly / £50 annual
In addition to this free Weekly Newsletter with controlled website access, Cyber Security Intelligence now offers a Premium Subscription. Premium Subscribers have Unlimited Website Access including to the Directory of 3,000+ specialist Service Providers plus the Directors Report, an exclusive monthly email with original news and analysis designed to help Business Leaders & Decision-makers stay up to date with the key issues in cyber security: SUBSCRIBE
---
Subscription Information & Commercial Partners Contact Us Here: Inquiries

---