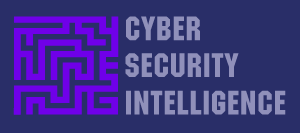 < Follow on Twitter>
Newsletter February #3 2019
This Newsletter reaches over 5,000  IT and Cyber Security professionals weekly: Contact us here for information on partnership & sponsorship opportunities.
Take An Analytical Approach To Cybersecurity Training
There are many solutions designed to protect businesses from just about any security threat, yet an enterprise's biggest weakness is its people. read more
"
Russian Hacking Intensifies Closer To Ukrainian Election
Russian hackers are redoubling their efforts in the run-up to presidential elections in Ukraine, according to the head of Ukraine's cyber-police. read more
"
British  Government Funds Academic Research In Cybersecurity
Researchers based in UK academic institutions can apply for a share of up to £800,000 to support them in commercialising cyber security innovation. read more
"
Unleash Blockchain Into Your Supply Chain
Supply chains are poised for a major disruption because of the evolving potential of blockchain technology to dramatically improve efficiency. read more
"
IoT Is In The Dark When It Comes To ePrivacy
As if GDPR wasn't enough of a challenge, the new ePrivacy regulation is set to shake things up massively when it comes to the Internet of Things. By Kieran McGeehan  read more
"
Children Need A Break
Mobile phones should be banned from the dinner table and at bedtimes as part of a healthy approach to devices, say the UK's chief medical officers. read more
"
Obsessive Web Browsing Linked To Depression
A large-scale academic study has discovered a link between spending a lot of time browsing the Internet and depressive symptoms. read more
"
Cloud Based Technology For Policing
Cloud-based technology can be an effective tool helping law enforcement modernise work practices and better respond to changing societal issues. read more
"
China Accused Of A Cyber-Attack On Australia's Parliament
Australia's security agencies are investigating a breach of their Parliament's computer network suspected to be a foreign government attack. read more
"
Cyberwar Vs. Traditional Conflict
The first difference between cyberwar and traditional warfare is in knowing who exactly attacked you. The second is in knowing when. read more
"
Chinese Hackers Go After Norwegian Businesses
Chinese hackers APT10 stole data over an extended period from a Norwegian cloud software security company, according to experts at Recorded Future & Rapid7. read more
NASA's Daily Shutdown Threat
NASA faced daily cybersecurity threats during the US government's 35-day partial shutdown and these could re-emerge with a new shutdown. read more

---
Premium Subscription Offer: £5 monthly / £50 annual
In addition to this free Weekly Newsletter with controlled website access, Cyber Security Intelligence now offers a Premium Subscription. Premium Subscribers have Unlimited Website Access including to the Directory of 3,000+ specialist Service Providers plus the Directors Report, an exclusive monthly email with original news and analysis designed to help Business Leaders & Decision-makers stay up to date with the key issues in cyber security: SUBSCRIBE
---
Subscription Information & Commercial Partners Contact Us Here: Inquiries

---