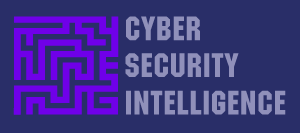 < Follow on Twitter>
Newsletter January #2 2019
This Newsletter reaches over 5,000  IT and Cyber Security professionals weekly: Contact us here for information on partnership & sponsorship opportunities.
Cyber Attacks On Business Are Surging
2018 saw a massive increase in global cybercrime with the damage done taking a measurable proportion of GDP, running into billions of dollars. read more
China's Hackers Have Stolen EU, US & Global Secrets
APT10: A China-based hacking group well known to the information security community has been hacking the rest of the world since 2014. read more
Revealed: Top Secret Israeli Hackers For Hire
Candiru is an offensive cyber company comprising ex-military specialists that can sell its customers a complete attack system. read more
German Politicians Suffer Mass Hacking
Personal data, phone numbers & financial information of politicians, including Angela Merkel and President Steinmeier, are leaked via Twitter. read more
Drones Interrupt International Flights
Drone sightings cause confusion at two of London's international airports and it is not at all clear who is responsible for the intrusions. read more
Hackers Demand Ransom For Stolen 911 Documents
Secret information about the murderous 911 attacks has allegedly been stolen from the insurer and is being offered for sale to terrorist groups. read more
Quantum Computing – Advantage Or Security Threat?
Several US government agencies are saying they see quantum computing and artificial intelligence as potential near-term security threats. read more
Prosecutors Sue Facebook Over Cambridge Analytica
Facebook faces a fine of up to $1.7 billion if all 340,000 instances are considered "violations" as Washington prosecutors press charges. read more
Optimising Maritime Cybersecurity
Modern vessels have multiple, complex technologies. Now, both onboard and shoreside crews can monitor each individual ship as well an entire fleet. read more
Major US Newspapers Under Malware Attack
Several major newspaper titles suffered serious print and delivery disruption caused by targeted cyber-attacks originating outside the US. read more
Scalability On Blockchain - Is There A Solution?
Business leaders are finding that the scalability in blockchain technologies is a major issue for effective enterprise implementation. read more
Cybersecurity In Israel
As a world leader in cybersecurity, Israel takes care over military cybersecurity, but also promotes civilian safety in cyberspace. read more
How To Develop Good Cybersecurity Practice
Doing Better Business: The potential revenue from rising compliance requirements and security threats is hard to ignore. read more
Fortnite Teen Hackers 'Earning Thousands of Pounds'
Children as young as 14 are making thousands of pounds a week as part of a global hacking network built around the popular video game Fortnite. read more
S. African Cybercrime Is Advancing Fast
Cybercrime is surging worldwide, not least in South Africa where security agencies, businesses and law enforcement are running hard to keep up. read more
---
Premium Subscription Offer: £5 monthly / £50 annual
In addition to this free Weekly Newsletter with controlled website access, Cyber Security Intelligence now offers a Premium Subscription. Premium Subscribers have Unlimited Website Access including to the Directory of 3,000+ specialist Service Providers plus the Directors Report, an exclusive monthly email with original news and analysis designed to help Business Leaders & Decision-makers stay up to date with the key issues in cyber security: SUBSCRIBE
---
Subscription Information & Commercial Partners Contact Us Here: Inquiries

---