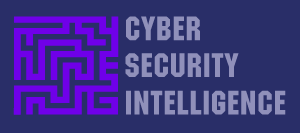 < Follow on Twitter>
Newsletter May #1 2019
This Newsletter reaches over 5,000  IT and Cyber Security professionals weekly: Contact us here for information on partnership & sponsorship opportunities.
Huawei To Be Given 5G Contracts In Britain
The British government looks ready to grant the Chinese tech giant eligible status to supply all "non-core" infrastructure related to the UK telecoms network. read more
EU Elections: Facebook Prepares
Facebook says it is preparing to tackle interference campaigns aimed to misinform and manipulate voters ahead of the EU's elections this month. read more
Attacks On Business Are Intensifying
A sharp increase in cyber-attacks is the key finding in a study of more than 5,400 organisations across seven countries, according to insurer Hiscox. read more
Social Media Crime Is A Threat To Business
Employees are devoting more than three hours per week to sites proven to be hotbeds of malware and that is affecting the businesses they work for. read more
GCHQ Chief Wants A Big Effort To Improve British Cybersecurity
Spy chief Jeremy Fleming says that government, academia and industry in the UK must increase the level of cybersecurity collaboration. read more
France's National Cybersecurity Policy: Both Defend & Attack
In a major policy statement the French government says it will use its cyber arms as offensive weapons, as well as to respond an attack. read more
Russia Plans To Monitor Internet Access
The 'sovereign Internet law" isolates domestic online traffic by requiring it pass through servers run by the national Internet regulation agency. read more
The IoT Is A Big Headache For Software Developers
Connectivity, performance, and standards are growing areas of concern as the Internet of Things moves from concept to production reality. read more
Blockchain Will Revolutionise Banking
The security, speed and claimed reliability of blockchain technology  is set to positively reform the banking sector on a large scale. read more
AI: Is Your Business Ready?
AI may be more sophisticated than ever, but often it's worth taking a step back to ask if your business really needs it in the first place. read more
Nasty Phishing Scam Targets Instagram
The Nasty List: Instagram is cautioning users not to fall for a widespread phishing scam which is trying to collect log-ins and hack users accounts. read more
Authenticating Digital Evidence
 With a huge growth of digital media, the question of what types of evidence available to the police that are also admissible in court is highly complex. read more
---
Premium Subscription Offer: £5 monthly / £50 annual
In addition to this free Weekly Newsletter with controlled website access, Cyber Security Intelligence now offers a Premium Subscription. Premium Subscribers have Unlimited Website Access including to the Directory of 3,000+ specialist Service Providers plus the Directors Report, an exclusive monthly email with original news and analysis designed to help Business Leaders & Decision-makers stay up to date with the key issues in cyber security: SUBSCRIBE
---
Subscription Information & Commercial Partners Contact Us Here: Inquiries

---