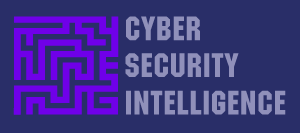 < Follow on Twitter>
Newsletter May #3 2019
This Newsletter reaches over 5,000  IT and Cyber Security professionals weekly: Contact us here for information on partnership & sponsorship opportunities.
WhatsApp Penetrated By Spyware
Hackers have successfully installed surveillance software on phones and other appliances, exploiting  a major weakness in Facebook's WhatsApp messenger. read more
EU Elections Prompt A Surge In Fake News
The EU is experiencing a surge in information warfare in an attempt to sway the outcome of parliamentary elections later this month. read more
US Electric Grid Suffers Unexplained DDoS Attack
Six weeks after the event the US DoE has admitted a major disruption to the electric grid involving a "denial of service condition" at an unnamed utility. read more
What Can We Do About Increasing Complexity In Cybersecurity?
Cybersecurity has never been more complicated and only by holding our vendors, partners and ourselves fully accountable can we get protection. read more
Israel Responds To A Cyber Attack With Bombs
Israeli Defence Forces have said that they launched air-strikes on a building which is believed to have housed Hamas digital warfare operatives. read more
Has President Trump Lost The Cyber Plot?
The US Navy could be at risk of investing in conventional 'kinetic' force where it already predominates, at the expense of cyber weapons. read more
Cybersecurity And IoT Suffering From The  Skills Shortage
The growth of IoT is having an impact on the cybersecurity jobs market and organisations are increasingly turning to quick-fix solutions. read more
Brexit Threatens Cybercrime Detection
British police officers are saying that speedy European evidence-sharing about cybercrime may be endangered by a no-deal Brexit. read more
AI  Cybersecurity Is Worth Almost $5B
The surge of cyber attacks is one of the prime factors behind the growth of the AI-driven cybersecurity market, currently valued at $4.94B. read more
Snowden Explains Why The CIA Is On Instagram
Edward Snowden has cast light on the reasons why the secretive US spy agency is emerging from the shadows and embracing social media. read more
Digital Techniques Drive Safety And Speed
Remote access technologies and robotics are eliminating human risk in hazardous heavy manufacturing and in designing new training methods. read more
High-Tech Enhanced Military Vision
The Enhanced Human: French researchers have created a lightweight contact lens offering augmented vision with a simutaneous wireless visual relay. read more
---
Premium Subscription Offer: £5 monthly / £50 annual
In addition to this free Weekly Newsletter with controlled website access, Cyber Security Intelligence now offers a Premium Subscription. Premium Subscribers have Unlimited Website Access including to the Directory of 3,000+ specialist Service Providers plus the Directors Report, an exclusive monthly email with original news and analysis designed to help Business Leaders & Decision-makers stay up to date with the key issues in cyber security: SUBSCRIBE
---
Subscription Information & Commercial Partners Contact Us Here: Inquiries

---