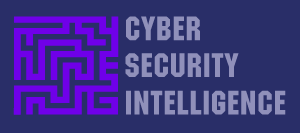 < Follow on Twitter>
Newsletter May #4 2019
This Newsletter reaches over 5,000  IT and Cyber Security professionals weekly: Contact us here for information on partnership & sponsorship opportunities.
What's Your Data Strategy?
All businesses need a Data Strategy which encompasses audits, reviews their cybersecurity, data protection practices and their employee cyber awareness training. read more
Google Block Huawei From Android
Google has barred Huawei from critical updates to the Android  OS whilst chipmakers contemplate cancelling smartphone component supplies. read more
Britain To Initiate Online "Porn Ban'
The UK government intends to implement a "Porn Ban" nationwide on July 15, restricting access to online pornography for under 18s. But will it work? read more
'Chinese Spies' Had NSA Cyber Weapons Before The Shadow Brokers Leak
Chinese spies obtained NSA cyber weapons more than a year before they were leaked in one of the most high-profile hacks of the last decade. read more
Young Hacker Makes $1M. Legally.
It Pays To Be Ethical: A 19-year-old Argentinian has made history as the first to earn over $1,000,000 in bug bounty awards. read more
Israel Finds It Has Numerous Cyber Vulnerabilities
Israels's National Cyber Directorate thinks that the national cyber agencies & infrastructure companies need  a clear legal framework. read more
Iranian Cyber-Espionage Exposed
Revealed: An Iranian hacking team's lists of its victims, attack strategies, alleged areas of access & employee lists relevant to espionage systems. read more
G7 To Simulate Cross-Border Cyber Attack
Leading Western industrial powers will for the first time jointly simulate a major cross-border cybersecurity attack on the financial sector. read more
British Hackers Convicted For Stealing £10m
The gang used malware to steal the email log-in details of businesses worldwide, to identify high-value financial transaction and divert money. read more
IoT Connected Devices Need Better Cybersecurity
Connected IoT Devices will soon be running artificial intelligence derived software to speed up image- and speech-processing tasks. read more
Social Media Is The New Gutenberg
Just as the Gutenberg Revolution upset many aspects of government and religion, so Social Media is now changing our concepts real and fake news. read more
Huawei Offers A 'No-Spy' Agreement
Bending to multinational pressure, Huawei's chairman say he's "willing to sign no-spy agreements with governments", including the UK. read more
Israel Hits Back At Hamas Cyber Attackers
As more details emerge, it is thought to be the first time that a nation-state has retaliated with physical military action in real time against a cyber-attack. read more
---
Premium Subscription Offer: £5 monthly / £50 annual
In addition to this free Weekly Newsletter with controlled website access, Cyber Security Intelligence now offers a Premium Subscription. Premium Subscribers have Unlimited Website Access including to the Directory of 3,000+ specialist Service Providers plus the Directors Report, an exclusive monthly email with original news and analysis designed to help Business Leaders & Decision-makers stay up to date with the key issues in cyber security: SUBSCRIBE
---
Subscription Information & Commercial Partners Contact Us Here: Inquiries

---