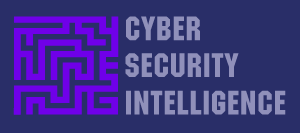 < Follow on Twitter>
Newsletter 2020 December #4
This Newsletter reaches over 5,000  IT and Cyber Security professionals weekly: Contact us here for information on partnership & sponsorship opportunities.
Major Cyber Attack On US Government Agencies Blamed On Russia
Secretary of State Pompeo has blamed Russia for what is being described as the worst ever cyber espionage attack on the US government. read more
Is This The Hack Of The Decade?
Microsoft was hacked in the campaign against multiple US government agencies that took advantage of weaponised SolarWinds software. read more
The End Of The American Cyber Empire
Russia has accomplished the goal of undermining the entire low intensity conflict "battlefield" of the American cyber system. By Ronald Marks read more
The SolarWinds Hack Can Directly Affect Industrial Control Systems
Sophisticated Russian hackers compromised SolarWinds' Orion platform, taking over control of  IT infrastrucure & industrial control systems. read more
The Impact Of Brexit On British Cyber Security
The United Kingdom and the European Union have finally delivered a Brexit trade deal, but what does this mean for British cyber security? read more
Business Cyber Security Spending In 2021
Although more exposed than ever, PWC say that 25% of organisations are actually planning to downsize their cyber budgets in the forthcoming 12 months. read more
You Should Prepare Your Organization For A DDoS Attack
DDoS attacks are very serious and are becoming even more costly. If you're running a business, you have to know how to prepare for them. read more
Advanced Threat Detection And Response: Critical Steps
In every organisation it's now critical to implement effective threat detection systems and respond to potential danger promptly. read more
The Different Types of Malware
Business owners must be aware of the implications of different types of malware and how to protect their company. By Ashley Lukehart read more
The Impact of Covid-19 On Cyber Security Threats
The coronavirus pandemic of late 2019 and 2020 has changed the way some businesses will operate forever. read more
Closing The Global Cybersecurity Skills Gap: Two Easy Steps
Although it seems a big challenge, closing the cyber security skills gap  can be conducted with  only two simple steps. read more
Plans To Divide US Cyber Command And The NSA
Outgoing Pentagon officials are seeking fast-track  approval to divide the leadership of the National Security Agency and US Cyber Command. read more
Tech Support Scams Steal Millions
Criminals are cold calling victims, pretending to be from reputable ISPs, claiming that the victim has a problem with their computer or internet. read more
---
Premium Subscription Offer: £5 monthly / £50 annual
In addition to this free Weekly Newsletter with controlled website access, Cyber Security Intelligence now offers a Premium Subscription. Premium Subscribers have Unlimited Website Access including to the Directory of 4,000+ specialist Service Providers plus the Directors Report, an exclusive monthly email with original news and analysis designed to help Business Leaders & Decision-makers stay up to date with the key issues in cyber security: SUBSCRIBE
---
Subscription Information & Commercial Partners Contact Us Here: Inquiries

---