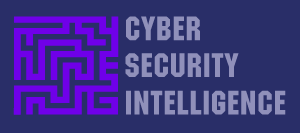 < Follow on Twitter>
Newsletter 2020 March #1
This Newsletter reaches over 5,000  IT and Cyber Security professionals weekly: Contact us here for information on partnership & sponsorship opportunities.
Cyber Crime Is Over 50% Of All Reported Crime
Cyber crime is running rampant and Police and other law enforcement agencies often do not to pursue online criminals, or have the resources to do so. read more
The Cyber Skills Gap Increases
A Five Step Program: The cyber skills shortage has an impact on every organisation's ability to respond to and exploit technological innovation.  read more
Pope Speaks Out On The Ethics Of AI
The Vatican, the European Union and some of the most important technology companies agree that Artificial Intelligence needs an ethical dimension. read more
Japan Approves Home Grown 5G
Japan intends to accelerate the development of  5G networks and will give financial support to the local companies building this important new technology. read more
Where Is Iran's Cyber Response To It's General's Assassination?
Iran's threatened response to the US killing of their top military leader has yes to materialise, although their state- sponsored hackers are keeping busy. read more
Facebook Scams Offer Fake Money To Steal Personal Data
Facebook is a prime vehicle for hackers to seek out unsuspecting users with various online scams to get them to disclose confidential information. read more
The New Battlefield
The nature of warfare is changing fast and the risk is moving from physical disruption to a much more complex  and unpredictable cyber environment. read more
McLaren F1 Racing Are Cyber Secure With Darktrace
The McLaren F1 racing team will use AI-driven cyber security technology from Darktrace to monitor on-board IoT via its cloud-based backend. read more
Mexico's Economy Ministry Falls Under Attack
Following damaging attacks on the banking system and the oil industry, the Mexican Government now finds itself a target for hackers. read more
A Charity Robbed Of £1m By Email Fraud
A UK housing charity has said it is "frustrated and angry" after being targeted by online cybercriminals and losing nearly £1million. read more
---
Premium Subscription Offer: £5 monthly / £50 annual
In addition to this free Weekly Newsletter with controlled website access, Cyber Security Intelligence now offers a Premium Subscription. Premium Subscribers have Unlimited Website Access including to the Directory of 4,000+ specialist Service Providers plus the Directors Report, an exclusive monthly email with original news and analysis designed to help Business Leaders & Decision-makers stay up to date with the key issues in cyber security: SUBSCRIBE
---
Subscription Information & Commercial Partners Contact Us Here: Inquiries

---