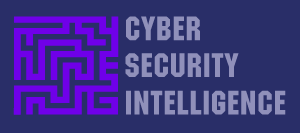 < Follow on Twitter>
Newsletter 2020 November #1
This Newsletter reaches over 5,000  IT and Cyber Security professionals weekly: Contact us here for information on partnership & sponsorship opportunities.

Nearly Half Of All Businesses Have No Protection
Two new pieces of research confirm the shocking levels of ignorance and complacency which leave so many business exposed to cyber attack. read more
Five Things Management Must Know About Cyber Security
Cyber threats advance more quickly than many organisations can keep up with. It has never been more important for business leaders to take action. read more
Who Do You Trust With Your Personal Data?
People don't really trust social media with their personal data, although it seems that most Americans trust social media more than they trust their government. read more
2020 - Business Cyber Readiness
Cyber losses have risen nearly six-fold worldwide in the past year, with the Financial Services and Energy sectors most badly hit, according to Hiscox Insurance. read more
Securing AI In Military Systems
Military robots will in the future incorporate AI that could make them capable of undertaking missions on their own. That means they must be made immune to hackers. read more
New Software Makes Data From Multiple Sources Readable
Using advanced geospatial intelligence, BAe's software enables rapid discovery, exploitation, and dissemination of mission-critical geospatial data. read more
Covid Vaccine-Maker Suffers Cyber Attacks
Pharmaceutical company Dr Reddy's, which is developing a Russian Covid-19 vaccine, has been hit by a series of serious cyber attacks. read more
Cyber Spying Laws Are Changing
Important legal rulings in Britain and the USA show how important it is for business to keep up with and understand national IT & Data Security laws. read more
'Robin Hood' Hackers Donate Stolen Money
The Darkside cybercrime group have extorted millions of dollars from ransomware attacks and now they want to "make the world a better place". read more
US Invests Big In Space Force Cyber Security
US Space Command will dramatically increase the size of its cybersecurity team and are planning to add an additional thousand new personnel. read more
Amazon Sacks Employee Over Data Violation
Employees of Amazon's Smart Doorbell product division used their account permissions to access video surveillance data of some customers. read more
---
Premium Subscription Offer: £5 monthly / £50 annual
In addition to this free Weekly Newsletter with controlled website access, Cyber Security Intelligence now offers a Premium Subscription. Premium Subscribers have Unlimited Website Access including to the Directory of 4,000+ specialist Service Providers plus the Directors Report, an exclusive monthly email with original news and analysis designed to help Business Leaders & Decision-makers stay up to date with the key issues in cyber security: SUBSCRIBE
---
Subscription Information & Commercial Partners Contact Us Here: Inquiries

---