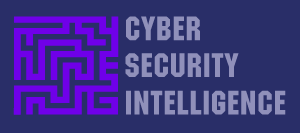 < Follow on Twitter>
Newsletter 2020 October #5
This Newsletter reaches over 5,000  IT and Cyber Security professionals weekly: Contact us here for information on partnership & sponsorship opportunities.

Anticipating Cyber Attacks
Cyber security teams need to re-organise, change their focus inside the network and start using tools that help detect cyber attacks as early as possible. read more
Malware Versus Ransomware: What's the Difference?
The decision to pay a ransom demand should not be taken lightly. If you do decide to pay, there are some things you should know. By Harman Singh read more
AI Is Evolving Into A Business Necessity
The transformational power of AI is affecting all aspects of business management, operations, people & culture. That certainly includes cyber security. read more
Russia's Hackers Are Masters Of Cyber Warfare
The British and US indictments of the 'Sandworm' group of military hackers reveals the extensive reach and power of these professional cyber warriors. read more
Voter Data Being Used To Disrupt US Election
US intelligence agencies say that Iran and Russia are using voter data "to sow chaos and confusion" ahead of the presidential election. read more
Big Regulatory Changes In Store For The Internet
The US and the EU intend to introduce heavy regulation of technology markets, which will have long term consequences for how the internet operates. read more
The Big US Tech Corporations Are A 'Monopoly of Power''
US Legislators are advocating massive changes that would lead to the regulatory disintegration of some of largest US technology companies. read more
Facebook & Google Will Be Regulated In Britain
Together, Facebook and Google dominate the online advertising market, giving them unassailable advantages that justify enforceable restriction. read more
Ireland's Privacy Regulator Is Investigating Instagram
Facebook could get a huge EU fine after the Irish Data Protection Commission investigation of how Instagram handles the contact data of millions of children. read more
Cyber Professionals Fear Being Replaced By AI
Survey: Young cyber security professionals are mostly happy in their jobs, but they are much more concerned about the impact of AI than their older colleagues. read more
Phishers Target Microsoft & Google Public Cloud Users
Hackers are targeting accounts on Microsoft's Office 365 and Google's Gmail to steal corporate usernames and passwords. read more
Russian Spies Attacked Olympic Games With Malware
Russia's GRU military intelligence are known to use the most destructive malware and they now stand accused of hacking the 2020 Olympic Games. read more
---
Premium Subscription Offer: £5 monthly / £50 annual
In addition to this free Weekly Newsletter with controlled website access, Cyber Security Intelligence now offers a Premium Subscription. Premium Subscribers have Unlimited Website Access including to the Directory of 4,000+ specialist Service Providers plus the Directors Report, an exclusive monthly email with original news and analysis designed to help Business Leaders & Decision-makers stay up to date with the key issues in cyber security: SUBSCRIBE
---
Subscription Information & Commercial Partners Contact Us Here: Inquiries

---