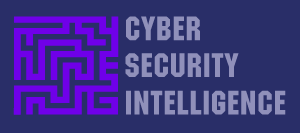 < Follow on Twitter>
Newsletter 2021 April #3
This Newsletter reaches over 5,000 IT and Cyber Security professionals weekly: Contact us here for information on partnership & sponsorship opportunities.
Half A Billion LinkedIn Members Found For Sale
LinkedIn Sliced Open:  IDs, names and email addresses comprise a massive archive of stolen data, placing 500 million LinkedIn users at risk. read more
Iran Nuclear Plant Hit By Cyber Attack
Iran's newly equipped Uranium nuclear facility at Natanz has been hit by another cyber attack and blames Israel's Mossad spy agency. Israel does not even deny it. read more
The Future Of Blockchain In Cyber Security
Blockchain technologies are the culmination of decades of research into cryptography and have an inherent connection to cyber security. read more
Twenty Cyber Security Startups To Watch
Cybersecurity startups have raised $1.9 billion so far this year and are on track to raise a total $7.6 billion from investors in 2021. Here are the eye-catchers. read more
N. Korean Hacking Group Is Targeting Security Researchers
A convincing fake cyber security company is being used to target skilled security researchers working on critical vulnerability R&D with malware. read more
The US Blacklists Seven Chinese Supercomputer Organisations
The firms blacklisted are involved with building supercomputers used by China's military for modernisation and weapons of mass destruction. read more
FatFace Pays $2million Ransom To Cyber Criminals
Mugged: Criminals agreed to discount their ransom to save the victim from bankruptcy. Then they offered to give them their advice on better cyber security. read more
How Do The Facebook & LinkedIn Data Leaks Impact Their Users?
Data leaks can hurt both individuals and organizations in a big way. What measures can social media users take to protect themselves? By Peter Baltazar  read more
Cyber Security Mergers And Acquisitions Q1 2021
A summary of cyber security company M&A activity reported during the first quarter of 2021 shows that technology focused investment is a key growth area. read more
Industrial Control System Security Is Overlooked
Not My Job: Conventional IT- led network security often does not view control system devices and processes as their problem. That really is a problem. By Joe Weiss read more
Credentials Phishing Attacks
Attackers are adapting and have some new tactics to serve up credentials phishing pages as way to bypass existing detection measures. read more
Guilty: DeepDotWeb Owner Confesses
A Dark Web portal used for connecting buyers and sellers of illegal products, which paid commission to the criminal owners, has been shut down. read more
UK Cyber Security Council Officially Launched
The Council is a self-regulatory organisation responsible for boosting the professional standards & career prospects for cyber security professionals. read more
---
Premium Subscription Offer: £5 monthly / £50 annual
In addition to this free Weekly Newsletter with controlled website access, Cyber Security Intelligence now offers a Premium Subscription. Premium Subscribers have Unlimited Website Access including to the Directory of 4,000+ specialist Service Providers plus the Directors Report, an exclusive monthly email with original news and analysis designed to help Business Leaders & Decision-makers stay up to date with the key issues in cyber security: SUBSCRIBE
---
Subscription Information & Commercial Partners Contact Us Here: Inquiries

---