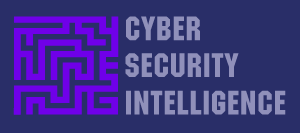 < Follow on Twitter>
Newsletter 2021 August #1
This Newsletter reaches over 5,000 IT and Cyber Security professionals weekly: Contact us here for information on partnership & sponsorship opportunities.
Cyber Attacks May Lead To A "shooting war"
President Biden has offered a warning to Russia & China that the persistent damaging ransomware attacks on US institutions could result in a real shooting war. read more
Cyber Security Standards For US Infrastructure
The White House has issued a national security memo instructing CISA & NIST to establish cyber security performance goals for critical infrastructure. read more
Saudi Aramco Faces $50m Ransom Demand
Aramco has lost 1 Terabyte of company data and the hackers are demanding a $50 million ransom in crypto currency to restore the files. read more
Nexperia - A Bigger Threat Than Huawei?
Britain's largest computer chip manufacturer could be acquired by China's Nexperia, creating a "first order strategic issue" say national security experts. read more
No More Ransom Can Save Victims
According to Europol, a service called No More Ransom Repository has assisted in the recovery of valuable information and saved victims €1B over the last five years. read more
TeamViewer Remote Control App Gets A Major Security UpgradeTeam
Viewer's remote control app can be locked with biometric authentication, preventing unauthorised use even when the device is unlocked. read more
New Tools Optimise Use Of Existing Data
Advances in cloud-based analytic tools are providing cost-effective operational improvements to the ageing IT systems which are limiting progress across many sectors. read more
CYRIN's New Cyber Security Training Partnership
CYRIN partners with QA to bring its next-generation cyber range training lab and real-time defensive skills packages to users in the UK. read more
2021 Global Cyber Security Event
(ISC)² the world's largest association of certified cyber security professionals releases the agenda for its annual Security Congress in October. read more
Twitter Celebrity Hack Suspect Arrested
Hackers took control of public figures' accounts to send a series of tweets asking followers to transfer crypto currency to a specific Bitcoin wallet. read more
Was There A Russian Plot To Get Trump Elected?
An unprecedented leaked document from Moscow suggests that Vladimir Putin directed a secret multi-agency effort to get Donald Trump elected in 2016. read more 
---
Premium Subscription Offer: £5 monthly / £50 annual
In addition to this free Weekly Newsletter with controlled website access, Cyber Security Intelligence now offers a Premium Subscription. Premium Subscribers have Unlimited Website Access including to the Directory of 4,000+ specialist Service Providers plus the Directors Report, an exclusive monthly email with original news and analysis designed to help Business Leaders & Decision-makers stay up to date with the key issues in cyber security: SUBSCRIBE
---
Subscription Information & Commercial Partners Contact Us Here: Inquiries

---