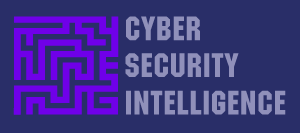 < Follow on Twitter>
Newsletter 2021 July #2
This Newsletter reaches over 5,000 IT and Cyber Security professionals weekly: Contact us here for information on partnership & sponsorship opportunities.
Massive Attack: 200+ US Organisations Hacked
In a replica of SolarWinds, over 200 US organisations have been struck with ransomware via a large scale infection of their IT software supplier. read more
$70m Ransom Demand To Restore Hacked Data
The REvil cyber crime group have significantly raised the bar for the level of ransom demanded in their widespread attack on customers of the Kaseya IT sofware supplier. read more
Ransomware Attack Protection
Ransomware has become one of the biggest threats that organisations have to contend with and the criminals are succeeding in extorting increasingly larger sums from their victims. read more
Swedish Supermarkets Closed Down By US Ransomware Attack
Overspill:  A supermarket chain in Sweden is one of a growing number of overseas organisations affected by the attack on US IT software supplier Kaseya. read more
EU Sets Up An Emergency Team To Handle Large Scale Attacks
The European Union has announced that it will build a rapid response Joint Cyber Unit based in Brussels to combat large scale cyber attacks. read more
Cyber Security In Fintech: Top 5 Tips
Fintech companies really can not afford to ignore cyber security and must work much harder build their resilience at a time when extraordinary attacks seem to be happening every day. By Ryan Jason  read more
Artificial Intelligence Can Reduce Cyber Attacks
AI is an effective solution to protect organisations from cyber attacks, but it can also be used by skilled hackers to launch their own complex, automated attacks. read more
Data Dominance: EU Investigates Google
The European Union investigation will examine Google's role in collecting data, selling advertising space and acting as an online-advertising intermediary. read more
Technical Debt Is A Serious Threat To Innovation
Technical debt is a technical design or development choice made for short-term benefit, which can have long-term consequences for cyber security. read more
What Is The Best Defense Against Phishing?
Identity Theft: Although virtually everyone knows about phishing and how it works, many people still fall victim, but you can protect yourself. By Ben Hartwig  read more
How To Write Learning Objectives For Cyber Security Training
It is vital to implement clear learning objectives for the delivery of cyber security training and implementation. Here's how. By Jessica Fender read more
Pentagon CISO Accused Of Leaking Classified Intel
The top Pentagon official, who was overseeing its new cyber security initiative, has been placed on indefinite leave while being investigated. read more
---
Premium Subscription Offer: £5 monthly / £50 annual
In addition to this free Weekly Newsletter with controlled website access, Cyber Security Intelligence now offers a Premium Subscription. Premium Subscribers have Unlimited Website Access including to the Directory of 4,000+ specialist Service Providers plus the Directors Report, an exclusive monthly email with original news and analysis designed to help Business Leaders & Decision-makers stay up to date with the key issues in cyber security: SUBSCRIBE
---
Subscription Information & Commercial Partners Contact Us Here: Inquiries

---