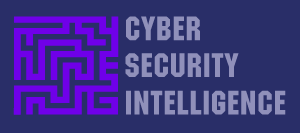 < Follow on Twitter>
Newsletter 2021 June #1
This Newsletter reaches over 5,000 IT and Cyber Security professionals weekly: Contact us here for information on partnership & sponsorship opportunities.
Cyber Security: Its Good To Talk
Transparency: Cyber security is all about the human factor and being open and non-critical about mistakes can help your organisation's people learn how to stay safe online. read more
Preventing Ransomware Attacks
The chances of a ransomware infection can be significantly reduced by using effective security software and by paying sufficient attention to some basic rules. read more
Spies Are Being Made Redundant By Technology
Human spies are becoming redundant and being replaced by AI  technology - very soon the Internet of Things will become the new 007 (£). read more
Denmark Helped NSA Spy On European Union
Denmark's military intelligence gave the US spy agency access to internet data streams and intercepted critical voice, text & data communications between EU leaders. read more
Can Ethical AI Become A Reality?
The ethical, social and legal aspects of Artificial Intelligence systems must be better understood if the many potential negative consequences are to be avoided. read more
Get The Best Cyber Security Audits & Training In 2021
Organisations often invest heavily in cyber security technology, but they don't spend enough time on training, audit and the vital human factor. read more
Missing Patches Place Security At Risk
Public sector security professionals in the UK admit that one in three breaches result from vulnerabilities that they should have already patched. read more
The Underlying Ethics Of Data Scraping & Mining
Data scraping is an inevitable part of the way the internet works, but those interested in collecting data this way should abide by ethical rules. read more
Ransomware And Its Criminal Use
Ransomware attackers are ferocious. If you haven't been attacked yet, it's not a matter of if, but when. Be prepared. Defend, backup and protect. read more
The History Of The Internet And Its Future
In the future, emotional intelligence and 'human' skills like constant learning will be just as crucial as the ability to use the latest internet technologies. read more
Managing  A Remote Team To Protect Against Cyber Attacks
Many more organisations are adopting remote working, but how can they manage a remote team while prioritizing cyber security? By Chioma Iwunze read more
Avoiding The Privacy Paradox In The Workplace
Internet users are rightly becoming more  concerned about data tracking and their personal privacy. There are some simple ways to get basic protection. read more
Online Fraud Costs British Investors £63m
Over 12 months 5,039 reports of investment fraud made reference to a social media platform, with over a third  of complaints involving Instagram. read more
---
Premium Subscription Offer: £5 monthly / £50 annual
In addition to this free Weekly Newsletter with controlled website access, Cyber Security Intelligence now offers a Premium Subscription. Premium Subscribers have Unlimited Website Access including to the Directory of 4,000+ specialist Service Providers plus the Directors Report, an exclusive monthly email with original news and analysis designed to help Business Leaders & Decision-makers stay up to date with the key issues in cyber security: SUBSCRIBE
---
Subscription Information & Commercial Partners Contact Us Here: Inquiries

---