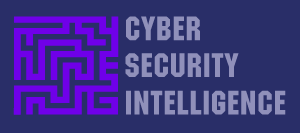 < Follow on Twitter>
Newsletter 2021 March #2
This Newsletter reaches over 5,000 IT and Cyber Security professionals weekly: Contact us here for information on partnership & sponsorship opportunities.
Smart Artificial Intelligence
AI is today strongly enticing, quite opaque, and a potentially dangerous matter sitting right on our doorstep. By Ronald Marks read more
Microsoft Email Software Breached
Hackers have found vulnerabilities in different versions of Microsoft software which allows them to remotely access corporate email inboxes. read more
GCHQ Deploys AI To Stop Human Trafficking & Child Sex Abuse
The British spy agency is ready to use AI tools in the fight against a wide range of increasingly sophisticated criminal activities. read more
China's Digital Silk Road
China's $200billion expansion of digital communications infrastructure is driven by telecoms and has global implications for security. read more
Facebook To Pay $650m For Facial Recognition Lawsuit
Facebook falls foul of a California law which allows consumers to sue companies that fail to get consent before harvesting facial images. read more
---
Promotion
Perimeter81: Take Your Network Security One Step Further
A Zero Trust Network as a Service designed to simplify secure network, cloud and application access for the modern and remote workforce.
read more
---
Oxford Covid-19 Laboratory Hacked
Espionage targeting vaccine scientists is surging and Oxford University has confirmed reports that its COVID-19 research labs have been hacked. read more
Cyber Security For The Internet of Medical Things
The Internet of Medical Things (IoMT) has the potential to improve healthcare, but if not properly secured, these devices can pose huge risks. read more
Five Great Online Cyber Security Courses For Beginners
To level up your IT skills or simply learn more about the world of cyber security, check out one of these courses to get started. By Arthur Evans read more
Cybersecurity Job Listings Worldwide
There has never been a better time to get into cybersecurity. View current cybersecurity job listings for the USA, UK and many other countries worldwide. read more
Connected Cars & Cyber Security
An increase in malicious attacks arising from the wider adoption of connected vehicles is driving growth in the automotive cyber security market. read more
Using AI & ML With Cyber Security
Organisations from technology companies, across healthcare to social media websites have all started to use AI in order to stop cyber attacks. read more
---
Premium Subscription Offer: £5 monthly / £50 annual
In addition to this free Weekly Newsletter with controlled website access, Cyber Security Intelligence now offers a Premium Subscription. Premium Subscribers have Unlimited Website Access including to the Directory of 4,000+ specialist Service Providers plus the Directors Report, an exclusive monthly email with original news and analysis designed to help Business Leaders & Decision-makers stay up to date with the key issues in cyber security: SUBSCRIBE
---
Subscription Information & Commercial Partners Contact Us Here: Inquiries

---