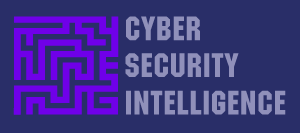 < Follow on Twitter>
Newsletter 2021 May #1
This Newsletter reaches over 5,000 IT and Cyber Security professionals weekly: Contact us here for information on partnership & sponsorship opportunities.
The Cyber Security Paradigm Is Changing
The traditional approach to cyber security, with an emphasis on hard boundaries, is being undermined by the growing pressure for more operational flexibility and by developments in IT. read more
World Password Day - 6th May
World Password Day exists to spread the awareness that taking care of your passwords is vital to protecting yourself against identity theft. read more
Why Kubernetes Is The Future Of Cloud Computing
Kubernetes is an innovative open-source container-orchestration system for automating computer applications. So what? By Stella Lincoln read more
Britain Plans To Launch Its Own Digital Currency
The Bank of England is testing out the idea of a central bank-issued blockchain digital currency for use alongside cash and bank deposits. read more
Is Ethical Hacking A Business Necessity In 2021?
Businesses want to improve their cyber security with training, stronger systems and software. But how about using ethical hackers? By Chester Avey read more
Privacy: Facebook And Apple Clash
A new feature is being introduced to iPhones and iPads which is causing a serious disagreement between Apple and Facebook over user privacy. read more
Managing Cyber Security As Office Work Resumes
Cyber security and compliance teams must begin the return-to-office planning process so that when employees arrive, everyone is prepared. read more
Risks Of Bias In 'Emotional AI
'Facial recognition surveillance software used to scan crowds to detect expressions like doubt and anger, as emotions that indicate potential threats, is unsafe. read more
Dark Web Drug Dealers Jailed
Two drug dealers who made $4.8 million from their dark web drugs operation got so many clients that they used an automated "bot" to run the business. read more
Maritime Cyber Security Has Missing Parts
Whether the target is ships, humans or logistics chains, the maritime environment continues to be vastly underappreciated for its cyber security risks. read more
Hackers Threaten To Publish Police Informant Data
Washington DC Police Dept. is "aware of unauthorised access on our server" and has received a ransom demand threatening to name their informants. read more
Darktrace Share Price Jumps
In an exceptional example of a female-led technology company going public, Darktrace has achieved a valuation in excess of £2 billion. read more
---
Premium Subscription Offer: £5 monthly / £50 annual
In addition to this free Weekly Newsletter with controlled website access, Cyber Security Intelligence now offers a Premium Subscription. Premium Subscribers have Unlimited Website Access including to the Directory of 4,000+ specialist Service Providers plus the Directors Report, an exclusive monthly email with original news and analysis designed to help Business Leaders & Decision-makers stay up to date with the key issues in cyber security: SUBSCRIBE
---
Subscription Information & Commercial Partners Contact Us Here: Inquiries

---