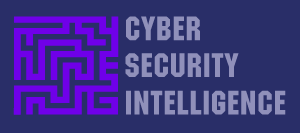 < Follow on Twitter>
Newsletter 2021 November #1
This Newsletter reaches over 5,000 IT and Cyber Security professionals weekly: Contact us here for information on partnership & sponsorship opportunities.
The Smart Cities Revolution
Smart solutions can reduce crime, improve healthcare, optimise energy consumption and reduce environmental impacts. So what's the problem? read more
Facebook Failed - Can Meta Help It Recover?
Facebook is rebranding with the creation of a group holding company. But that does not necessarily mean it will change the way it does business. read more
US Bans Selling Spyware
New rules will require US firms to get a license to export certain cyber technologies, including spyware tools used for hacking & surveillance. read more
British Manufacturing Severely Affected By Cyber Attacks
On average, British manufacturers suffered 30 cyber attacks over the past year and 85% of them are expecting that figure to increase next year. read more
Police Arrest 150 Suspects In Dark Web Operation
Europol's Operation DarkHunTOR has made many arrests and recovered millions of Euros in cash and Bitcoin, as well as drugs and guns. read more
CISA, FBI & NSA Issue Ransomware Warning Alert
US federal agencies urge organisations to implement immediate actions outlined in the joint advisory to defend against Conti ransomware. read more
Internet Phone Providers Under Attack
British VoIP providers have been targeted with DDoS attacks in a large scale coordinated campaign by professional criminals focused on extortion. read more
NATO Publishes An Artificial Intelligence Strategy
Foundational Technology Change: NATO allies have prioritised AI as one of their seven key technological areas with respect to defence &  security. read more
Crypto Currency Fraud Costs £Millions
Crypto currency fraud in Britain is up by a third this year, costing gullible investors £146 million, but there are some sensible precautions to take. read more
Iranian Petrol Stations Suffer A Massive Attack
A cyber attack has hit Iran's online petrol distribution system and although its not clear who the attacker is, there are numerous suspects. read more
New US National Cyber Director
The US's first National Cyber Director, Chris Inglis, wants to take a tougher, more proactive approach to those who threaten America's networks. read more
A Short Guide To Ransomware
Ransomware is malware designed to deny access to computer systems or sensitive data until a ransom is paid. Here are some examples. read more
Data Breach At Colorado University
Unpatched: The University of Colorado, Boulder is the latest academic institution to suffer a data breach and its the second time this year. read more
---
Premium Subscription Offer: £5 monthly / £50 annual
In addition to this free Weekly Newsletter with controlled website access, Cyber Security Intelligence now offers a Premium Subscription. Premium Subscribers have Unlimited Website Access including to the Directory of 4,000+ specialist Service Providers plus the Directors Report, an exclusive monthly email with original news and analysis designed to help Business Leaders & Decision-makers stay up to date with the key issues in cyber security: SUBSCRIBE
---
Subscription Information & Commercial Partners Contact Us Here: Inquiries

---