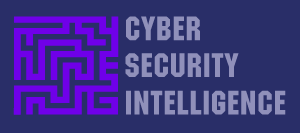 < Follow on Twitter>
Newsletter 2021 November #3
This Newsletter reaches over 5,000 IT and Cyber Security professionals weekly: Contact us here for information on partnership & sponsorship opportunities.
How Ethical Hacking Can Improve Your Security Posture
Before deciding which penetration testing strategy is right for your organisation, it helps to understand the different types of hackers. By Esteban Hernández read more
Financial Services Platform Loses Millions Of Customers' Data
US equities & crypto trading platform Robinhood has been struck in a social engineering exploit affecting the critical data of 7 million users. read more
FBI Email Hackers Send Thousands Of Fake Messages
Hackers succeeded in breaking in to the FBI's email system to send tens of thousands of fake emails from an FBI address warning of an imminent attack. read more
Focus On Hackers-for-Hire
Cyber Mercenaries: Hackers who specialise in phishing and malware to access email and social media accounts, stealing sensitive information to order. read more
Artificial Intelligence & The Technology Effects On Accounting
Automation is having an impact on the professional workforce. More than half of all employees will need major upskilling - especially in Accountancy. read more
Which Countries Lead The Way In Cyber Security Skills?
A survey reveals the top 10 leading nations ranked in terms of the size of their skilled cyber security workforce - the results might surprise you. read more
Microsoft Gets Serious About Dealing With The Skills Shortage
Microsoft plans to halve the United States' cyber security workforce shortage by 2025 by pouring big money and resources into new training programs. read more
Cyber Operations In Wartime
Policymakers and military leaders need to broaden their assumptions about how state and non-state actors will use cyber operations in future conflicts. read more
Practical Cyber Security Tips For Remote Working
Remote working increases the risks of a data breach - every employee must be responsible for protecting corporate information. By Charlie Svensson read more
One Fifth Of British Adults Suffer Online Fraud
PINs and passwords are still causing trouble for UK consumers and 17% of those surveyed have been the victim of online fraud in the last 12 months. read more
UAE Central Bank's New Cyber Security Centre
The Central Bank of the UAE is setting up a Networking & Cyber Security Operations Centre to secure its financial system's critical infrastructure. read more
---
Premium Subscription Offer: £5 monthly / £50 annual
In addition to this free Weekly Newsletter with controlled website access, Cyber Security Intelligence now offers a Premium Subscription. Premium Subscribers have Unlimited Website Access including to the Directory of 4,000+ specialist Service Providers plus the Directors Report, an exclusive monthly email with original news and analysis designed to help Business Leaders & Decision-makers stay up to date with the key issues in cyber security: SUBSCRIBE
---
Subscription Information & Commercial Partners Contact Us Here: Inquiries

---