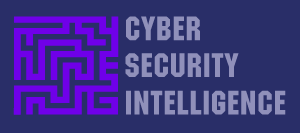 < Follow on Twitter>
Newsletter 2021 November #4
This Newsletter reaches over 5,000 IT and Cyber Security professionals weekly: Contact us here for information on partnership & sponsorship opportunities.
The Cyber Security Industry Will Soon Be Worth Over $300 Billion
Spending on cyber security is increasing fast to keep pace with the rise in cyber crime and malware attacks on governments, business & healthcare. read more
Wind Turbine Maker Shuts Down Computer Systems
One of the world's largest wind turbine makers has suffered a 'cyber security incident' forcing it to shut down IT systems across multiple locations. read more
Nobelium - Long Term Threat Activity
Microsoft Warning: Russia hackers are trying to gain long-term, systematic access to the US technology supply chain for surveillance and disruption. read more
Hackers Achieve Widespread Penetration Of Defense Contractors
Password Vulnerability: Suspected foreign hackers have breached nine organisations in the US defense, energy, health care, technology & education sectors. read more
123456 Is Not A Password
The exploding use of online apps & services means that users increasingly have to remember many more passwords - and passwords are the weak link. read more
Do People Lie More Often When Using Social Media?
As social media becomes ubiquitous in our daily interactions, does the design of these technologies affect the readiness of people to tell the truth? read more
Cyber Security Startups Cleared For Takeoff
Launch, Grow & Scale: 100-plus British startups are joining the Cyber Runway accelerator programme, to address the UK's numerous cyber security challenges. read more
British Students Invited To Learn About Ethical Hacking
Career Opportunities: Training to becoming a Certified Ethical Hacker (CEH) can be a smart career move and skilled practitioners are very well paid. read more
IAM Helps With GDPR Compliance
Using Identity and Access Management (IAM) facilitates GDPR compliance and makes sure that most GDPR requirements are adhered to. By Naren Sahoo read more
How Will The US Congress Decide To Regulate Facebook?
Mark Zuckerberg has enough problems to fix and now there's a critical issue at hand for Facebook's CEO, involving the US Congress. By Eliza Sadler read more
Lottery Fraud Costs Victims £1m
Action Fraud are warning British lottery gamers to beware of email fraud asking them to pay an advance fee to release their alleged winnings. read more
Online Campaign To Influence Presidential Elections 
Two Iranian citizens are accused by the US Justice Dept. of hacking information from the US voter database, threatening voters via email and releasing a fictitious video promoting fake news. read more
---
Premium Subscription Offer: £5 monthly / £50 annual
In addition to this free Weekly Newsletter with controlled website access, Cyber Security Intelligence now offers a Premium Subscription. Premium Subscribers have Unlimited Website Access including to the Directory of 4,000+ specialist Service Providers plus the Directors Report, an exclusive monthly email with original news and analysis designed to help Business Leaders & Decision-makers stay up to date with the key issues in cyber security: SUBSCRIBE
---
Subscription Information & Commercial Partners Contact Us Here: Inquiries

---