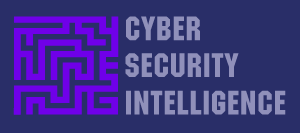 < Follow on Twitter>
Newsletter 2021 October #1
This Newsletter reaches over 5,000 IT and Cyber Security professionals weekly: Contact us here for information on partnership & sponsorship opportunities.
Ransomware Is The Number One Threat
Over one-third of organisations worldwide have experienced a ransomware attack targeting access to systems or data in the previous 12 months. read more
Connected Cars - What  Does Your Car Know About You?
Personal Details: Name, phone number and address are the most common data that car makers collect, but much more data is becoming available. read more
Facebook Weakens Democracy & Harms Children
Accused: A former Facebook product manager tells US lawmakers the tech giant's apps "harm children, stoke division and weaken our democracy". read more
US Cyber Security Chiefs Support Mandatory Incident Reporting
The Director of CISA tells US Senators to enforce mandatory cyber incident reporting for federal agencies, contractors and many private firms. read more
Data Is Your Most Valuable Asset. How Are You Protecting Yours?
Backup:  Keeping a copy of data is not sufficient, you need an effective system that can protect and support it, everywhere. By Colin Tankard read more
Securing Hybrid Workplaces From Attack
If organisations are going to use hybrid work models successfully over the long term, then they will need to further invest in their security strategy. read more
Incident Response In The AWS Cloud
All AWS users must have an appreciation of the right security incident response procedures and how to react promptly to security issues. By Gilad David Mayaan read more
Facebook, WhatsApp & Instagram Suffer Massive Outage
Facebook's social media platform, Messenger, WhatsApp and Instagram all simultaneously went down for six hours but are now back up and running. read more
International Competitions: Cyber Security Enthusiasts Invited
Two international team competitions have been organised this month to promote interest & awarenes among potential new entrants to the cyber security profession. read more
British Students Warned Of Tax Refund Frauds
In the past year almost one million people reported fraud attempts to HMRC and over 900,000 students with part time jobs could be at risk. read more
Treason: Top Cyber Security Executive Arrested
The CEO of top Russian cyber security company, Group IB, has been arrested on suspicion of state treason, punishable by up to 20 years in jail. read more  
---
Premium Subscription Offer: £5 monthly / £50 annual
In addition to this free Weekly Newsletter with controlled website access, Cyber Security Intelligence now offers a Premium Subscription. Premium Subscribers have Unlimited Website Access including to the Directory of 4,000+ specialist Service Providers plus the Directors Report, an exclusive monthly email with original news and analysis designed to help Business Leaders & Decision-makers stay up to date with the key issues in cyber security: SUBSCRIBE
---
Subscription Information & Commercial Partners Contact Us Here: Inquiries

---