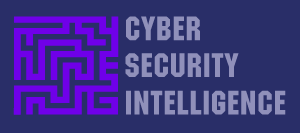 < Follow on Twitter>
Newsletter 2021 October #4
This Newsletter reaches over 5,000 IT and Cyber Security professionals weekly: Contact us here for information on partnership & sponsorship opportunities.
Facebook Is 'making hate worse'
Pushing To The Extreme: An ex-employee, data scientist Frances Haugen, has given a damning indictment of Facebook, apparently making a powerful impact on British legislators. read more
British Spies Trust Amazon With Their Secrets
Britain's most secret data will be protected by a single US technology company, as GCHQ, MI5 & MI6 contract with AWS to host classified material. read more
GCHQ Boss Says Ransomware Attacks Have Doubled In A Year
Ransomware attacks have become increasingly popular with cyber criminal as they are "largely uncontested" and highly profitable. read more
Cyber Security - How Confident (Complacent?) Are You?
How often should organizations review their cyber security strategy? If it has not been done recently, the chances are you're probably at risk. By Paul German read more
Google Creates Its Cyber Security Action Team
Team Mission: "supporting the security and digital transformation of governments, critical infrastructure, enterprises & small businesses". read more
US Cyber Security 'Kindergarten' Compared To China
Pentagon CSO Quits: China is heading towards global dominance in AI due to the relatively slow pace of innovation in the United States. read more
Cambridge University Rejects £400m Over Pegasus Hacking
The university has stopped a £400 million collaboration with the UAE over the Gulf state's use of Pegasus phone hacking spyware. read more
Blockchain Can Secure Autonomous Systems
Blockchain could be applied to ensure that robot teams operating critical infrastucture can perform their tasks, even when some individual robots are hacked. read more
Protecting Your Business Data Using Fake Information
Convincing Decoy: An algorithm can frustrate phishing attacks by generating fake versions of every document that organisations need to protect. read more
Making Sure Your Business Is Cyber Smart
Being cyber smart this Cyber Security Awareness Month is certainly achievable, but it requires an investment of both time and money. read more
Israeli Hospital Attacked With Ransomware
Israel's hospitals have been advised to print out patients' medical files to ensure operational continuity in case of further attacks. read more
---
Premium Subscription Offer: £5 monthly / £50 annual
In addition to this free Weekly Newsletter with controlled website access, Cyber Security Intelligence now offers a Premium Subscription. Premium Subscribers have Unlimited Website Access including to the Directory of 4,000+ specialist Service Providers plus the Directors Report, an exclusive monthly email with original news and analysis designed to help Business Leaders & Decision-makers stay up to date with the key issues in cyber security: SUBSCRIBE
---
Subscription Information & Commercial Partners Contact Us Here: Inquiries

---