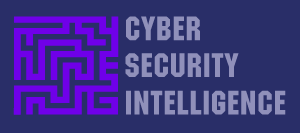 < Follow on Twitter>
Newsletter 2021 September #5
This Newsletter reaches over 5,000 IT and Cyber Security professionals weekly: Contact us here for information on partnership & sponsorship opportunities.
Cyber Crime Just Keeps On Growing
Emerging technologies including the Internet of Things, Artificial Intelligence & Cloud Computing are powering the growth of large scale cyber crime. read more
Europol Breaks Open Cyber Crime Group
Fraud & Extortion: The Mafia-linked group were using hackers skilled in the latest-generation phishing and social-engineering techniques to steal $12million. read more
Telegram Is Where Cyber Criminals Do Business
A rapidly growing network of criminals are using the encrypted messaging app Telegram to buy, sell and share stolen data and hacking tools. read more
Cyber Security Priorities For The New Normal
New Normal: CISOs have the simultaneous challenges of building cyber security preparedness, minimising risks & ensuring business continuity. read more
Financial Services Are Taking Threat Intelligence Seriously
As the number and sophistication of cyber attacks jumps, financial firms are starting to share more threat intelligence information with each other. read more
Medical Devices Need  Better Cyber Security
Vulnerable Targets: The new generation of connected medical devices permit access to real-time patient data and can remotely monitor & adjust treatment. read more
French Government Ministers Bugged
NSO Group: The mobile phones of at least five French ministers plus an advisor to President Macron were found to be infected by Pegasus spyware. read more
How Do Netflix And Other OTT's Take Care Of Cyber Security?
Everyone Is Out To Get Them: Video streaming sites like Netflix, Amazon Prime & Disney+ face special data security challenges. By Neha Singh read more
VPN Market In North America Will Soon Be Worth $70 Bn
Widespread use of mobile devices and the implementation of BYOD rules are driving the rapid development of the North American VPN market. read more  
Over 10,000 Cloud Security Certified Professionals
CCSP: The world's largest non-profit membership association of certified cyber security professionals (ISC)² has reached an important milestone. read more
Phishing Scam - Attackers Impersonate US Dept. of Transport
An elaborate email fraud created a new domain, impersonated a known US government brand and launched a clever credential-harvesting operation. read more
---
Premium Subscription Offer: £5 monthly / £50 annual
In addition to this free Weekly Newsletter with controlled website access, Cyber Security Intelligence now offers a Premium Subscription. Premium Subscribers have Unlimited Website Access including to the Directory of 4,000+ specialist Service Providers plus the Directors Report, an exclusive monthly email with original news and analysis designed to help Business Leaders & Decision-makers stay up to date with the key issues in cyber security: SUBSCRIBE
---
Subscription Information & Commercial Partners Contact Us Here: Inquiries

---