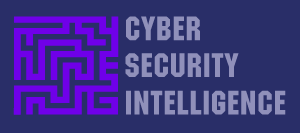 < Follow on Twitter>
Newsletter 2022 April #3
This Newsletter reaches over 6,000 IT and Cyber Security professionals weekly: Contact us here for information on partnership & sponsorship opportunities.
Pegasus Spyware Used To Target British Prime Minister
Evidence is found of surveillance software being present on devices associated with the British Prime Minister's Office at 10 Downing Street. read more
Anonymous Hackers Aim To Undermine Russia
Anonymous has declared a cyber war on Russia and is busy with a bombardment of cyber attacks in retaliation for the invasion of Ukraine. read more
EU & US Agree New Data Rules To Replace Privacy Shield
A new framework for cross-border data transfers provides some welcome clarity for the big US technology firms, including Meta, Microsoft & Google.  read more
Hackers Plan Attacks On Key US Industrial Control Systems
Hackers have new tools to get full system access to a number of Industrial Control System and Supervisory Control & Data Acquisition devices. read more
The Ukraine War - By Satellite, Internet & Phone
Technology can serve a vital purpose in this conflict, facilitating the exposure of Russian propaganda & accelerating efforts to defeat their forces. read more
Microsoft Removes Domains Used For Cyber Attacks On Ukraine
Fancy Bear: Microsoft has seized control of seven domains used by Russian threat actors to launch attacks that targeted digital access in Ukraine. read more
Russia's AI Plans Might Not Survive The Ukraine War
Russian ambitions to become a leader in Artificial Intelligence are being frustrated by Western sanctions and global high-tech isolation. read more
Remote Access Scams Open The Door To Thieves
British users have lost £50m in remote access scams where victims are tricked into handing over control of their computer or smartphone to criminals. read more
What Can The Healthcare Sector Learn From 2021's Threat Landscape?
A Unique Challenge: At a time when the health sector is at its most vulnerable, it should also be at its most secure. By Ian Porteous read more
Police Shut Down Raid
Forums HackersThe notorious hacking marketplace, RaidForums, has been shut down and its infrastructure has been seized in a major Europol operation. read more
Beware Crypto Donation Requests For Ukraine
Fraud Warning: Cyber criminals have been detected soliciting donations using fake messages to exploit the Ukraine conflict with Russia. read more
Software Industry Mergers and Acquisitions 2022
The software industry has seen M&A activity worth $160 billion in 2022 to date, notably including huge deals for the acquisition of Citrix and Mandiant. read more
Types Of Security Testing Explained 
Security testing encompasses all testing activities to ensure an application is correct and has faultless operation in a test environment. read more

---
Premium Subscription Offer: £5 monthly / £50 annual
In addition to this free Weekly Newsletter with controlled website access, Cyber Security Intelligence now offers a Premium Subscription. Premium Subscribers have Unlimited Website Access including to the Directory of 6,000+ specialist Service Providers plus the Directors Report, an exclusive monthly email with original news and analysis designed to help Business Leaders & Decision-makers stay up to date with the key issues in cyber security: SUBSCRIBE
---
Subscription Information & Commercial Partners Contact Us Here: Inquiries

---