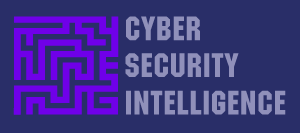 < Follow on Twitter>
Newsletter 2022 December #1
This Newsletter reaches over 6,000 IT and Cyber Security professionals weekly: Contact us here for information on partnership & sponsorship opportunities.
Facial Recognition Technology Can Place Children At Risk
Child Protection & Personal Privacy: Online facial recognition search engine PimEyes allows anyone to search for images of children scraped from the Internet. read more
Who Wants To Be A Cyber Millionaire?
Cyber Security Professionals In Hight Demand: Business and investment in the cyber security sector is booming - here are some career suggestions that could make you rich. read more
Twitter's Blue Tick Used To Promote Fake Accounts
Verified Fake: Twitter released its Blue paid verification service only to find that some users immediately began exploiting the new tool for malicious purposes. read more
Phishing- As-A-Service
'Robin Banks' Returns: A notorious phishing-as-a-service platform has new features after relocating to a criminal platform located in Russia. read more
Ransomware Attacks Linked to FIN7
The criminals behind Black Basta ransomware have been linked to hacking exploits conducted by a prolific hacking group known as FIN7. read more
Hidden In Plain Sight
Engineering-Based Cyber Attacks: Control system cyber incidents are both more numerous & more damaging than you might expect - more than 17 million directly resulting in 34,000 deaths. By Joe Weiss read more
Shifting Left In Enterprise Cloud Security
Speed Versus Safety: Companies need to invest in preventative measures to safeguard their cloud estates against cyber attacks. By Stuart Green read more
Outsourcing IT Systems & Data Management Can Be A False Economy
Risky Business: In the connected digital world organisations increasingly rely on outside providers to fulfill their cyber and IT supply chain needs. Is that wise? read more
Five Ways Executives Can Optimize Cyber Security Spending
The Right Tools & People: Just pouring money into cyber security does not automatically result in increased threat  preparedness. By Lee Rossey  read more
Navigating The Evolving Threat Landscape
Top Two Priorities: Organizations must adopt a culture of becoming operationally resilient to survive the evolving threat landscape. By Tom Goodwin read more
The Key To Successful Threat Exposure Management
Simplicity In Complexity: Continuous Threat Exposure Management (CTEM) is the key that unlocks the convoluted situation of threat handling, bringing order to chaos. read more
How to Combat Common Information Security Threats
Cyber Security Enables Business: Every single business is a target and attacks are only going to become more subtle & more frequent. By Onur Özen read more

---
Premium Subscription Offer: £5 monthly / £50 annual
In addition to this free Weekly Newsletter with controlled website access, Cyber Security Intelligence now offers a Premium Subscription. Premium Subscribers have Unlimited Website Access including to the Directory of 6,000+ specialist Service Providers plus the Directors Report, an exclusive monthly email with original news and analysis designed to help Business Leaders & Decision-makers stay up to date with the key issues in cyber security: SUBSCRIBE
---
Subscription Information & Commercial Partners Contact Us Here: Inquiries

---