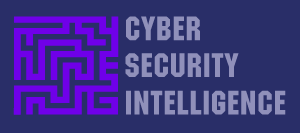 < Follow on Twitter>
Newsletter 2022 December #3
This Newsletter reaches over 6,000 IT and Cyber Security professionals weekly: Contact us here for information on partnership & sponsorship opportunities.
Misconfigured Cloud Applications Are Putting Your Data At Risk
Shared Responsibility: When it comes to cloud applications, there's no such thing as "security that is 100% handled by the vendor." By Manuel Sanchez read more
US Defense Contractors Don't Meet Basic Cyber Security Standards
Defenseless: Almost 90% of US defense contractors do not meet the basic cyber security requirements that are considered vital to protect national security. read more
Chinese Hackers Steal $20m US Covid Relief Benefits
Chinese state-sponsored hacking group APT41 took advantage of the chaos caused by the pandemic to steal from a US fund supporting small businesses. read more
Password Manager LastPass Gets Hacked
The leading password management firm, whose software is used by 33 million users, has disclosed it has been breached for a second time this year. read more
The Current Market  For Cyber Security Founders & Investors
Strong IP, sustainable growth potential and a large defined addressable market will help start-ups to grow & prosper. By Damien Henault read more
Proactive Security Tips For Your Business After A Security Breach
Has your business fallen victim to a security breach? Consider the benefits of these security tips, tools & technologies to refortify your security. read more
What Should CISO's Look Out For In 2023?
Stand By For Turbulence: Four key emerging trends that were observed this year and are expected to continue to grow throughout 2023. By Jonathan Lee read more
The Role Of Policies In Driving 'Secured Productivity'
Delivering A Strong Security & Privacy Policy: Effective information security & data protection policy is a basic business need. By Scott Richardson read more
Resilience Is Essential To Protecting Critical Infrastructure
Risks Of Blackout: Geopolitical tensions are placing pressure on Britain's energy supply, requiring a robust defence to cyber threats By Simon West read more
The Need For OT-centric Cyber Security Strategies
There is an urgent need to improve cyber security for Operational Technology and this must start with education and research. By Reinhard Mayr read more
Top Cybersecurity Advice For In-House Counsel
Cybersecurity is a key consideration for any company and has recently been highlighted as one of the top three issues for Chief Legal Officers. By Robert Kang  read more
Remote Work: Three Top Trends In 2023
IT Service Management: Three major trends that will impact remote work and the business practices around it in 2023. By Alexander Draaijer read more

---
Premium Subscription Offer: £5 monthly / £50 annual
In addition to this free Weekly Newsletter with controlled website access, Cyber Security Intelligence now offers a Premium Subscription. Premium Subscribers have Unlimited Website Access including to the Directory of 6,000+ specialist Service Providers plus the Directors Report, an exclusive monthly email with original news and analysis designed to help Business Leaders & Decision-makers stay up to date with the key issues in cyber security: SUBSCRIBE
---
Subscription Information & Commercial Partners Contact Us Here: Inquiries

---