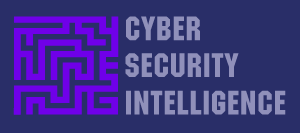 < Follow on Twitter>
Newsletter 2022 July #2
This Newsletter reaches over 6,000 IT and Cyber Security professionals weekly: Contact us here for information on partnership & sponsorship opportunities.
CISA Detects Many New Cyber Security Vulnerabilities
CISA has detected 36 new vulnerabilities in frequent use by cyber criminals as attack vectors which pose significant risks to government & business. read more
Elon Musk Isn't Buying Twitter
Musk says he wants to back out of the $44B deal because Twitter has failed to provide enough information about fake & spam accounts.  read more
US Health Providers Targeted With Ransomware
CISA Points The Finger At N.Korea: The US security agency recommends that companies in the healthcare industry take a zero-trust, identity first approach. read more
Exposed: Sensitive Data Of 146,000 Aon Customers
The commercial insurance giant, Aon, calls itself the 'go-to cyber response team.' But hackers breached its systems for well over a year. read more
Bluetooth Devices Can Covertly Track Mobile Users
A Significant Privacy Risk: Your smartphone & laptop give off unique Bluetooth radio signals that can be identified and used to track your location. read more
Phishing Attacks Will Use Generative Machine Learning
Phishing attacks will get more sophisticated as criminals turn to Machine Learning techniques that can analyse datasets & generate attack vectors. read more
Chainalysis Crypto Theft Hotline
Crypto Incident Response: The service is for victims of a hack or ransomware attack in which crypto currency is either demanded or stolen. read more
New Scanning Tool Protects Websites From Attack
A 'black box' prototype is more effective than existing web scanners, which collectively fail to detect the top 10 weaknesses in web applications. read more
Creating A Culture Of Cyber Security Throughout An Organisation
Some CISOs struggle to gain immediate internal acceptance of cyber security initiatives. That's becasue it is really a two-way process. By Michael Cantor read more
Who Was Responsible For Hacking Both IBM & Stanford University?
Hackers delivered a module containing hidden desktop takeover capabilities by exploiting clicks on seeming innocuous advertisements. read more
How To Build A Security Awareness Training Program
Are you responsible for the information assets of your organization? Then you need to have an effective security awareness training program. By Stacie Orlandi read more
---
Premium Subscription Offer: £5 monthly / £50 annual
In addition to this free Weekly Newsletter with controlled website access, Cyber Security Intelligence now offers a Premium Subscription. Premium Subscribers have Unlimited Website Access including to the Directory of 6,000+ specialist Service Providers plus the Directors Report, an exclusive monthly email with original news and analysis designed to help Business Leaders & Decision-makers stay up to date with the key issues in cyber security: SUBSCRIBE
---
Subscription Information & Commercial Partners Contact Us Here: Inquiries

---