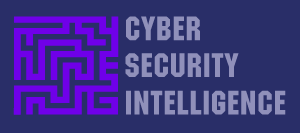 < Follow on Twitter>
Newsletter 2022 July #3
This Newsletter reaches over 6,000 IT and Cyber Security professionals weekly: Contact us here for information on partnership & sponsorship opportunities.
Ransomware Is Driving Cyber Security Professionals To Consider Quitting
Persistent ransomware threats and looming, large-scale attacks are pushing some security professionals towards leaving their chosen career. read more
Was An Explosion At A US Gas Export Terminal Caused By Russian Hackers?
Suspicion: The Freeport LNG explosion that forced Europe to keep buying Russian gas looks a lot like a Control System cyber attack. By Joe Weiss read more
One Million Extortion Emails Blocked Every Day
Researchers are warning of a proliferation of extortion emails, up to two million daily at peak periods, reporting that these typically have a sexual theme and demand payment in Bitcoin. read more
Conversational Commerce Is Going To Be Big - But Could Be Risky
Cyber security threats are emerging as more people are using mobile messaging platforms to browse, shop & contact customer services. By Dario Betti read more
A New Era of Ransomware
Governments can learn useful lessons about how they can protect themselves against future ransomware threats from the recent wave of cyber attacks in Costa Rica. By Deryck Mitchelson read more
Apple Will Block Spyware Attacks
Lockdown Mode: Apple has announced that it will introduce a new security feature on all iOS devices to protect high-risk users against spyware. read more
How Do You Solve A Problem Like The Cyber Security Skills Gap?
The Human Element: It may come as a surprise to some people, but cyber security is not about technology - it's about people. By Rob Demain read more
Coming Soon: Your Digital Twin
A digital twin is an exact virtual replica of something that exists in the physical world, but with a unique mission to test and improve the real-life version. read more
What To Look For In A Cyber Essentials Assessment Partner
The NCSC Cyber Essentials schemes have been updated. Take this opportunity to make sure you ace the new assessment. By Steve Whiter read more
Cyber Security In Fintech
Top 5 tips to enhance cyber security in fintech companies, where extraordinary cyber attacks are encountered on a day-to-day basis. By Ryan Jason read more
Iranian Hackers Try Intercepting Israel Government Emails
Detected: A string of phishing attempts by hackers who targeted envoys, politicians, defense officials, academics and business executives. read more
---
Premium Subscription Offer: £5 monthly / £50 annual
In addition to this free Weekly Newsletter with controlled website access, Cyber Security Intelligence now offers a Premium Subscription. Premium Subscribers have Unlimited Website Access including to the Directory of 6,000+ specialist Service Providers plus the Directors Report, an exclusive monthly email with original news and analysis designed to help Business Leaders & Decision-makers stay up to date with the key issues in cyber security: SUBSCRIBE
---
Subscription Information & Commercial Partners Contact Us Here: Inquiries

---