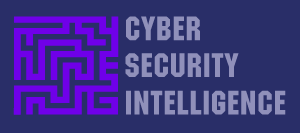 < Follow on Twitter>
Newsletter 2022 June #1
This Newsletter reaches over 6,000 IT and Cyber Security professionals weekly: Contact us here for information on partnership & sponsorship opportunities.
US Banks Hit By Russian Cyber Attacks
CISA Issues A Warning: US banks are currently under advanced and sustained cyber attack from Russian connected hackers as the online war in Ukraine escalates. read more
Twitter Gets A Fine Of $150m For Selling User Data
While Twitter had undertaken not give personal information about its users to advertisers, the social media company broke its promise. read more
General Motors Hack Exposes Car Owner Information
Credentials Stuffing: The customer data exposed includes first and last names, email and home addresses, usernames and phone numbers. read more
Major League Cyber Criminal Arrested
A multi-agency operation marks a big step forward in internationally coordinated efforts to address the increasingly global nature of cyber crime. read more
Can A Cybercrime Convention For All Be Achieved?
International Rules: A new UN cybercrime treaty process is raising strong awareness about one of the biggest global challenges. By Joyce Hakmeh read more
No Future For IoT Security Without SASE
Secure Access Service Edge (SASE) introduces a new architecture where networking & security functions are bundled in a cloud-delivered service. By Martin Giess read more
Responding To An Unintentional HIPAA Violation
Healthcare organisations face numerous challenges protecting patient data, not least their compliance with stringent US regulations. By Narendra Sahoo read more
How Innovation Is Helping To Suppress Cyber Attacks
Powerful innovations in Quantum, AI, Biometrics and Password Management are helping defend against cyber threats. By Chester Avey read more
Facing Facts On Facial Recognition
Clearview AI's multi-million pound fine for breaching privacy should mark a turning point for a public debate about surveillance levels. By Nigel Jones read more
Best Practices For Cyber Security Awareness Training
Employees are the easiest link for malicious people looking to access secure networks and harm. They need awareness training. By Charlie Svensson read more
Fraud Online & On The Telephone
Courier Fraud: Criminals passing off as a bank, a police officer or an ISP are targeting vulnerable women to steal their cash and valuables. read more

---
Premium Subscription Offer: £5 monthly / £50 annual
In addition to this free Weekly Newsletter with controlled website access, Cyber Security Intelligence now offers a Premium Subscription. Premium Subscribers have Unlimited Website Access including to the Directory of 6,000+ specialist Service Providers plus the Directors Report, an exclusive monthly email with original news and analysis designed to help Business Leaders & Decision-makers stay up to date with the key issues in cyber security: SUBSCRIBE
---
Subscription Information & Commercial Partners Contact Us Here: Inquiries

---