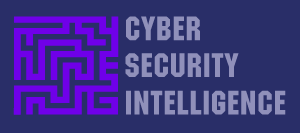 < Follow on Twitter>
Newsletter 2022 June #4
This Newsletter reaches over 6,000 IT and Cyber Security professionals weekly: Contact us here for information on partnership & sponsorship opportunities.
Russia - Unplugged
Russia is ready and prepared to drop off the worldwide web as a defensive measure to protect its national infrastructure against foreign cyber attacks. read more
US Military Hackers At Work Supporting Ukraine
Keyboards Preferred To Missiles: Cyber Command's General Paul Nakasone confirms that US keyboard warriors are helping Ukraine in its war against Russia. read more
Warning: Chinese Cyber Attacks
US security agencies say that Chinese state-sponsored threat actors are actively targeting telecoms and other infrastructure across a wide range of service providers. read more
REvil Have Returned - Or Have They?
Criminals claiming to be from that extinct ransomware gang are threatening Akamai customers with a DDoS attack and demanding Bitcoin. read more
British Defence Ministry Gets A Quantum Computer
The British government has got its first quantum computer to process complex calculations at high speed and is focusing on military applications. read more
Elon Musk, YouTube & Bitcoin
Crypto Fraud: YouTube is being criticised for failing to tackle a network of cyber criminals streaming fake Elon Musk videos to steal from viewers. read more
Cloud Computing & Security: What Enterprises Should Know
What are the things that enterprises need to know regarding the maintenance of data in the cloud - is it really safe & secure? By Nicholas Parker read more
The Internet & Freedom Of The Press
The Internet was conceived as a borderless network permitting the free flow of information around the world, but in many countries, barriers and controls are proliferating. read more
Email Security Threat Report
Phishing, Vishing & Smishing: Threat intelligence firm Armorblox has produced detailed research which examines the changing threat landscape for business email users. read more
For Sale: Academic Credentials
The FBI is warning universities & colleges that illegally obtained user accounts & other valuable credentials are available for sale on the Dark Web. read more
Channel Islands Used To Launch Cyber Attacks
Usually a target for attack, computers in Jersey have been hijacked and used to launch cyber attacks against target organisations worldwide. read more
---
Premium Subscription Offer: £5 monthly / £50 annual
In addition to this free Weekly Newsletter with controlled website access, Cyber Security Intelligence now offers a Premium Subscription. Premium Subscribers have Unlimited Website Access including to the Directory of 6,000+ specialist Service Providers plus the Directors Report, an exclusive monthly email with original news and analysis designed to help Business Leaders & Decision-makers stay up to date with the key issues in cyber security: SUBSCRIBE
---
Subscription Information & Commercial Partners Contact Us Here: Inquiries

---