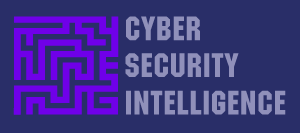 < Follow on Twitter>
Newsletter 2022 May #2
This Newsletter reaches over 6,000 IT and Cyber Security professionals weekly: Contact us here for information on partnership & sponsorship opportunities.
Is Europe Ready For Cyber Warfare?
The European Commission wants an EU-wide "cyber shield" of security operations centres to provide an early-warning system for cyber attack. read more
Five Eyes Warn Of Russian Cyber Attacks
Five Eyes intelligence call for immediate action by critical infrastructure organisations to "prepare for and mitigate potential cyber threats". read more
Anonymous Launch An Attack On Rosneft
The hacking collective Anonymous claim they have stolen 20 Terabytes of data from a major Russian oil company, knocking its systems offline. read more
Are Your Employees The Weakest Link Against Cyber Crime?
The vast majority of cyber attacks involve some kind of employee error. A well-trained workforce is the greatest defence you can have. By Steve Whiter read more
Find Your Security Vulnerability Before Hackers Do
Where is your network the most vulnerable? Here is a three point plan to fix the problem now, before hackers exploit it. By Keith Bromley read more
Only 3% Of Cyber Security Startups Are Led By Women
A new report finds that of the 654 startups that raised more than $1,000,000 in funding in 2020 and 2021, only 22 were led by female CEOs. read more
Cyber Security Investment Activity Might Be About To Slow Down 
M&A activity grew to $70 billion in 2021 and reached almost $27 billion by the end Q1 2022, but there are signs that investors are growing more cautious. read more
Predictive Analytics Are The Future For Cyber Security
Organisations need a strategy to protect themselves and their customers' data from growing cyber security threats. Predictive Analytics can help do that. read more
Special Measures To Deal With Quantum Technology
The US wants to speed up the domestic development of quantum technology, while at the same time adddressing the risks it presents to secure communications. read more
India Issues A Directive For Reporting Cyber Incidents
The Indian government has issued a directive requiring organisations to report cyber security incidents to CERT-IN within six hours of their discovery. read more
Cybersecurity Lessons From Ancient History
Nothing New: Ransomware operates in the same way as the Trojan Horse did and history can teach us a lot about cyber security today. By Phil Ashley read more
A History Of Cyber Security
Understanding the history of cyber security may help shed some light on how to take effective steps to keep Internet users safe today. read more

---
Premium Subscription Offer: £5 monthly / £50 annual
In addition to this free Weekly Newsletter with controlled website access, Cyber Security Intelligence now offers a Premium Subscription. Premium Subscribers have Unlimited Website Access including to the Directory of 6,000+ specialist Service Providers plus the Directors Report, an exclusive monthly email with original news and analysis designed to help Business Leaders & Decision-makers stay up to date with the key issues in cyber security: SUBSCRIBE
---
Subscription Information & Commercial Partners Contact Us Here: Inquiries

---