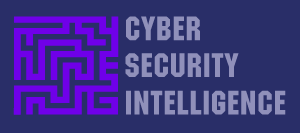 < Follow on Twitter>
Newsletter 2022 November #1
This Newsletter reaches over 6,000 IT and Cyber Security professionals weekly: Contact us here for information on partnership & sponsorship opportunities.
Are Compromised Passwords Putting Your Company At Risk?
Compromised Passwords: To create a password policy, fit for today's threat landscape, you need to be looking at third-party alternatives. read more
Cyber Security Threats For The US  Midterm Elections
Election officials have been alerted to protect their voting systems and be vigilant about political violence in a "very complex threat environment." read more
How Long Does It Take Before An Attack Is Detected?
Hackers can stay around in your network for a long time - organisations may not even know they have been attacked & robbed until it is far too late. read more
Proactive Cyber Security Is A Must Have
When 'You're being offensive" is a compliment: Its smart to play the enemy at their own game by using offensive cyber security practices.  By Pablo Zurro read more
Make Sure Your MSP Isn't Your Security Achilles' Heel
Supply Chain Risks: Seven traits you need to identify to be sure your Managed Services Provider has a strong security stance. By Leyton Jefferies read more
US Military Is Involved In Ukraine's Cyber Defences
US Cyber Command teams are engaged in "Hunt Forward" missions, searching the computer networks of Ukaine and other  allies for signs of penetration. read more
The Challenges Of Moving To Zero Trust
It's A Journey: Implementing a Zero Trust strategy must take account of both legacy technology and the timescale required. By Kevin Ware-Lane read more
A Multi-layered Approach To Data Resilience
Going Beyond Backup & Recovery: Using automation, orchestration, multiple format  copies & data snapshots all help to save critical data. By Florian Malecki read more
British Prime Minister's Phone Hacked
Agents suspected of working for Russia were responsible for the alleged hacking of Liz Truss's mobile phone while she was Foreign Secretary. read more
Ed Sheeran's Music Pirate Jailed
Spirdark: A hacker has been convicted for copyright theft after stealing 1,263 unreleased songs by 89 artists and selling them on the Dark Web. read more
Iranian Hackers Target US Midterm Elections
At least one Iranian threat group is preparing to interfere in the November US elections, targeting officials & companies involved with the voting process. read more 

---
Premium Subscription Offer: £5 monthly / £50 annual
In addition to this free Weekly Newsletter with controlled website access, Cyber Security Intelligence now offers a Premium Subscription. Premium Subscribers have Unlimited Website Access including to the Directory of 6,000+ specialist Service Providers plus the Directors Report, an exclusive monthly email with original news and analysis designed to help Business Leaders & Decision-makers stay up to date with the key issues in cyber security: SUBSCRIBE
---
Subscription Information & Commercial Partners Contact Us Here: Inquiries

---