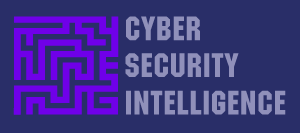 < Follow on Twitter>
Newsletter 2022 November #3
This Newsletter reaches over 6,000 IT and Cyber Security professionals weekly: Contact us here for information on partnership & sponsorship opportunities.
Cybersecurity Awareness: Simple Actions To Dial Up Digital Defences
Cyber Criminals Are Awake 24/7: Hackers never sleep and neither should your defences -  vigilance & education are critical in the office and at home. read more
Why  Are Businesses Still Falling Victim To Ransomware?
Industry expert and ex-FBI cyber crime Special Agent Jason Manar, now CISO at Kaseya, answers the key questions for business leaders. read more
Guilty: A Criminal Conviction For One CISO Has Consequence For Others
Doing The Right Thing: Uber's ex-security chief has been found guilty in a US court -  what does that mean for CISOs in the UK? By Nigel Jones read more
The Role of Zero Trust Architecture In Minimising Cyber Risks
The ZTA model creates a far more secure environment that protects against unauthorized access to sensitive data. By Dominik Birgelen read more
The Internet Of "vulnerable" Things?
Being Smart And Being Secure Are Not Always The Same: How can we be both hyperconnected and secure? By Sarah Daun & Caroline Churchill read more
Privileged & Protected - Managing Access At The Endpoint
Endpoint Sprawl: Clamping down on privileged administrator rights is vitally important to strengthening security posture. By Andy Harris read more
International Fraud Awareness Week
Every Individual Has A Part to Play: As we come into a busy shopping period the cyber experts at McAfee urge consumers to re-evaluate their online habits. read more
CISA Reports No Significant Attacks On US Elections
Early warnings were heeded by the local government agencies responsible for running the midterm elections and no significant harm has been identified. read more 

---
Premium Subscription Offer: £5 monthly / £50 annual
In addition to this free Weekly Newsletter with controlled website access, Cyber Security Intelligence now offers a Premium Subscription. Premium Subscribers have Unlimited Website Access including to the Directory of 6,000+ specialist Service Providers plus the Directors Report, an exclusive monthly email with original news and analysis designed to help Business Leaders & Decision-makers stay up to date with the key issues in cyber security: SUBSCRIBE
---
Subscription Information & Commercial Partners Contact Us Here: Inquiries

---