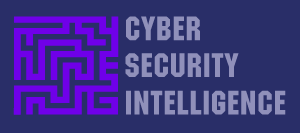 < Follow on Twitter>
Newsletter 2023 August #3
This Newsletter reaches over 6,000 IT and Cyber Security professionals weekly: Contact us here for information on partnership & sponsorship opportunities.
Protecting Against SMS Pumping Fraud
A $6.7Bn Scam: Criminals are exploiting vulnerabilities in messaging platforms to steal from businesses who use SMS One-Time Passwords as part of a two-factor authentication process. By Paul McGuire read more
Massive Breach Of British Voter Data
Unknown hackers have obtained the details of tens of millions of British voters in a complex cyber attack on the Electoral Commission. read more
Police Officers At Severe Risk As Personal Information  Exposed
Critical Data Revealed By Mistake: Northern Ireland police officers and staff have become highly vulnerable after  publication of thousands of personal details. read more
Threads Loses 50% Of It's Users
Retention Driving Hooks: Facebook's parent, Meta, is working fast  to launch a desktop version of its new social media platform to help it hang on to the first wave of users signing up to its Twitter alternative. read more
Using OSINT To Monitor The War In Ukraine
The role of Open Source Intelligence in response to Russia's invasion of Ukraine has attracted significant interest from the US Defense Intelligence Agency. read more
Understanding Malvertising Attacks
Evasive Threat Techniques: Lack of awareness, plus easier access to AI tools, provides the perfect opportunity for even inexperienced threat actors to exploit online ads. By Tom McVey read more
Embracing The Passwordless Future
Strengthening Security & User Experience: Passwords are not only a security risk but also a big source of frustration for users. By Mesh Bolutiwi read more
The UN Cybercrime Convention Could Help & Harm Victims
The proposed UN cybercrime convention has both risks & opportunities for protecting vulnerable groups. By Isabella Wilkinson & Amrit Swali read more
Beyond Traditional Security
Embracing CNAPP For Enhanced Cloud Application Protection: The struggle to keep up with the security challenges of embracing cloud computing now has a viable solution. read more
DORA: Compliance With The EU Digital Resilience Act
The deadline for complying with the new DORA rules for financial services is fast approaching. What is it & what are the risks of non-compliance? By Christopher Gill read more
EU Legislation Is A Threat To Open Source Software
Unintended Consequences: Governments around the world are wrestling with the best way to address the issue of regulating Artificial Intelligence, using an internationally agreed  framework. read more
Online Safety Act Places US Adults At Risk?
The state of Utah has a new law requiring adult websites to verify the age of their users. Critics argue this infringes the rights of adults and does not offer children any more protection.  read more
Staying Ahead Of Cyberthreats
Best Cybersecurity Practices For Businesses Of All Sizes: In the digital world cybersecurity is no longer an option for businesses, but a necessity. read more
---
Premium Subscription Offer: £5 monthly / £50 annual
In addition to this free Weekly Newsletter with controlled website access, Cyber Security Intelligence now offers a Premium Subscription. Premium Subscribers have Unlimited Website Access including to the Directory of 6,000+ specialist Service Providers plus the Directors Report, an exclusive monthly email with original news and analysis designed to help Business Leaders & Decision-makers stay up to date with the key issues in cyber security: SUBSCRIBE
---
Subscription Information & Commercial Partners Contact Us Here: Inquiries

---