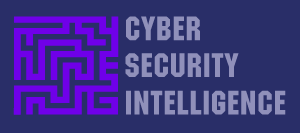 < Follow on Twitter>
Newsletter 2023 February #4
This Newsletter reaches over 6,000 IT and Cyber Security professionals weekly: Contact us here for information on partnership & sponsorship opportunities.
European & American Hackers Attack China
Hacked: Chinese experts say that sensitive information, source code and databases of critical Chinese information & infrastructure systems have been exposed. read more
Twitter Wants Users To Pay For 2FA
Paying For Social Media: Non-Twitter Blue users will have to find alternative ways to secure their accounts within 30 days of receiving notice if they don't pay up. read more
Illegal Crypto Transactions Reach A New Peak
There were more than $20 billion worth of illegal transactions using crypto currency in 2022, an increase of 11% from the $18bn in 2021. read more
Criminal Earnings Fall As More Ransom Victims Refuse Payment
Despite increased attacks, cyber criminals have experienced a 40% drop in their earnings, as more victims are refusing to pay the ransom demanded. read more
Universities Targeted With Ransomware
Attacks On The Education Sector Up 51% In 2022: Two leading technical universities in Ireland and Israel are the latest to have been struck with ransomware. read more
Insider Threat Management: Keep Up With Growing Threats
Proper insider threat management is essential for reducing the chance of data theft, but nurturing a healthy corporate environment is equally important. read more
Policing Digital Crime
The criminal use of digital media, digital devices and social media means that policing is arguably facing some of its greatest ever challenges. read more
Technology Is Disrupting Espionage
New Spy Tools Use AI & Quantum: The power balance in the spy world is changing and closed societies have been gaining  the advantage. read more
Making A Success Of Hybrid Working
Companies need to address five key issues that could be holding them back and ensure their employees are properly engaging with collaboration tools. By Rob Quickenden read more
Is Your Business Compliant With Data Sovereignty?
It is increasingly important for organisations to understand where their cloud data is stored and who holds the keys to that data. By Florian Malecki read more
Businesses Need To Prioritise Cybersecurity In 2023
Turning employees from the weakest links in your cybersecurity strategy to the strongest will help keep criminals out & data safe. By AJ Thompson read more
How You Can Experience Safe Streaming With A Free VPN
Limited Access To Streaming Sites: Free VPN services are the perfect tool to bypass geo-restrictions and allow safe & seamless streaming. read more
---
Premium Subscription Offer: £5 monthly / £50 annual
In addition to this free Weekly Newsletter with controlled website access, Cyber Security Intelligence now offers a Premium Subscription. Premium Subscribers have Unlimited Website Access including to the Directory of 6,000+ specialist Service Providers plus the Directors Report, an exclusive monthly email with original news and analysis designed to help Business Leaders & Decision-makers stay up to date with the key issues in cyber security: SUBSCRIBE
---
Subscription Information & Commercial Partners Contact Us Here: Inquiries

---