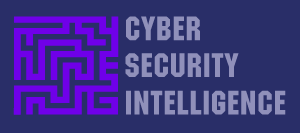 < Follow on Twitter>
Newsletter 2023 January #2
This Newsletter reaches over 6,000 IT and Cyber Security professionals weekly: Contact us here for information on partnership & sponsorship opportunities.
British Spy Chief Says War In Ukraine Is Changing Intelligence Gathering
Cyberwar: The Director of GCHQ explains how ransomware, phishing and DDoS attacks are just a few of the many weapons that states are now using in geopolitical conflicts. read more
EU Regulator Fines Meta $416m 
Targeted Advertising: Acting on behalf of the European Union, Ireland's Data Commissioner has ruled that Meta unlawfully exploited its users' data to deliver them adverts on Facebook and Instagram . read more
Chinese Spy Device Found Hidden In British Government Car
Discovered: Concerns over the increasing covert use of Chinese spyware prompted intelligence operatives to investigate British government & diplomatic vehicles. read more
Spying On Mobile Phone Calls
EarSpy: Smartphone manufacturers' efforts to improve audio  technology in their devices has led to new vulnerabilities, including unprotected ear speakers. read more
Preparing For The Year Ahead
Cybersecurity Back-to-Basics: Cybersecurity threats and regulation will evolve in the next year, yet many aspects will remain much the same. By Simon Eyre read more
Five Data Security Trends That Organisations Must Deal With
In 2023, business challenges of all kinds are growing more difficult to identify and solve. Data protection is one of them. By Florian Malecki read more
Web Browser Attacks & How To Combat Them
The web browser has become the biggest attack surface available to threat actors. Here's how they are actively leveraging and exploiting it. By Jonathan Lee read more
The  War On Cybercrime
Critical Infrastructure Is The Target: Cyber attacks are rapidly  transitioning from being an issue of enterprise security to one where there is a direct risk to public safety. By Will Dixon read more
PAM, IAM, Or Both?
Useful But Different: Identity & Access Management (IAM) and Privileged Access Management (PAM) are not the same thing, although both protect security when used correctly. By Colin Tankard read more
Multi-Factor Authentication Is No Shortcut To Cyber Resilience
Persistence Pays Off For Hackers: There's more to cyber resilience than MFA and broader technological & cultural changes are needed. By Adrian Odds read more
2023 - Threat Intelligence Predictions
EIQ's Intelligence Team Look Ahead:  Extortion methods will evolve, cyber criminals will take sides in Ukraine, Russia's cyberwar stratgey will fail & ChatGPT will take off. read more
Zero Trust In (remote) Access
Caution Is Better Than Indulgence: Zero trust offers small companies a level of security equivalent to that of large enterprises. By Paddy Srinivasan read more   
---
Premium Subscription Offer: £5 monthly / £50 annual
In addition to this free Weekly Newsletter with controlled website access, Cyber Security Intelligence now offers a Premium Subscription. Premium Subscribers have Unlimited Website Access including to the Directory of 6,000+ specialist Service Providers plus the Directors Report, an exclusive monthly email with original news and analysis designed to help Business Leaders & Decision-makers stay up to date with the key issues in cyber security: SUBSCRIBE
---
Subscription Information & Commercial Partners Contact Us Here: Inquiries

---