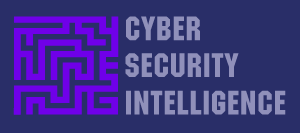 < Follow on Twitter>
Newsletter 2023 January #4
This Newsletter reaches over 6,000 IT and Cyber Security professionals weekly: Contact us here for information on partnership & sponsorship opportunities.
Ukraine Signs Cyber Security Deal With NATO
The new cyber security collaboration gives Ukraine access to NATO's malware information sharing platform, along with 'enhanced cyber cooperation'. read more
T-Mobile Hacker Exposes 37m Customers' Personal Data
Unfortunately Not Immune: T-Mobile has disclosed seven major breaches since 2018 and the latest event could be the biggest so far. read more
War In Ukraine Drives A Decline In Stolen Cards
Russia's failing invasion of Ukraine is connected to a 62% decrease in stolen payment card records, attributable to a crackdown on domestic cyber criminals. read more
Europol Arrest Crypto Currency Fraud Gang
The fraud worked using advertisements posted on social media to lure victims to fake investment websites operated by cyber criminals. read more
Who Foots the Bill For A Data Breach?
A Data Breach is almost inevitable across all sectors these days, yet many companies and their MSPs are unclear about their legal & financial obligations. By Simon Pamplin read more
British School Childrens' Confidential Data Dumped
A hacking gang focused on schools & colleges has leaked confidential data about children on the Dark Web after failing to extract any  ransom. read more
Sexual Abuse & Harassment Of Women
Cyber Violence - Online & In Person: Sexual harassment is widespread in the cyber security industry, with women reporting being groped at events and receiving inappropriate content online. read more
Perfectly Coded APIs Can Be Susceptible To Attack
A False Sense Of Security: Even if an API is perfectly coded, inventoried and tested, it's still not bulletproof and can be probed & compromised. By Andy Mills read more
Coming Your Way - The Top Cyber Crimes In 2023
Phishing, Ransom, QR Code Scanning & EVs: A sharp increase in cyber crime is becoming visible, affecting a variety of industries & organisations in many ways, some old and some very new. read more
Next Gen SIEM Addresses The Risks Of Disjointed Security Tools
Multi-vendor Enterprise Software Challenges: With next generation SIEM, unifying disjointed security tools and data sources is more easily achievable. read more
APTs - The Back Door Threat To Cybersecurity
Advanced Persistent Threats (APTs) pose a unique challenge with motives, techniques, and tactics that differ from traditional cyberattacks. read more
Five Application Security Predictions For 2023
The shift to cloud native applications is a driver of significant opportunities and challenges in the area of cybersecurity. By Dean Agron read more
Cloud-Based Security Solutions Are On The Up
There are significant financial & functional advantages which are driving investment in cloud-based security solutions in 2023. By Vivek Daga read more
Cyber Security Issues For The Mobile Industry
Expert Comment: Business leaders from across the Mobile industry share their predictions for cyber security issues in 2023. By Dario Betti read more
Building An Identity-First Security Strategy
Going Beyond The NIS2 Directive: Effectively protecting identities, both human and machine, is a top priority for enterprises. By Tim Callan read more   
---
Premium Subscription Offer: £5 monthly / £50 annual
In addition to this free Weekly Newsletter with controlled website access, Cyber Security Intelligence now offers a Premium Subscription. Premium Subscribers have Unlimited Website Access including to the Directory of 6,000+ specialist Service Providers plus the Directors Report, an exclusive monthly email with original news and analysis designed to help Business Leaders & Decision-makers stay up to date with the key issues in cyber security: SUBSCRIBE
---
Subscription Information & Commercial Partners Contact Us Here: Inquiries

---