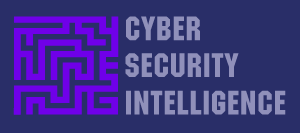 < Follow on Twitter>
Newsletter 2023 July #3
This Newsletter reaches over 6,000 IT and Cyber Security professionals weekly: Contact us here for information on partnership & sponsorship opportunities.=
A Perfect Storm For Cybercrime
Geopolitical Instability & Economic Uncertainty: Agility and flexibility are key, as threat actors are always learning, adapting, and evolving their attack techniques. By Fabien Rech  read more
Zero Trust: A Paradigm Shift in Cybersecurity
A Constant Barrage Of Cyber Threats: Traditional perimeter-based security measures are no longer sufficient in safeguarding sensitive data and critical assets. By Helen Kruger read more
Can AI Help Reduce The Cybersecurity Workforce Gap?
Cybersecurity Operations: Automation is now regarded as a primary workforce strategy that 80% of organisations intend to pursue. By Jamal Elmellas read more
Malvertising Proliferates As Half Of Online Ads Are Now AI Generated
With malware-as-a-service and AI generated text & images easily accessible, even attackers with little or no skills can create convincing adverts. read more
A "Whole-of-Society" Approach To Cyber Crime
Active Cyber Defence: Britain's NCSC was notified of a suspicious email or website every five seconds in 2022 - that's 7.1 million suspicious incidents. read more
A Million British Medical Patient Records Hacked
Details potentially exposed include name & contact details, next of kin information, ID numbers, study details, ethnicity, and even disability codes. read more
SCADA Is Dead, Or Is It?
Advanced Manufacturing: The traditional automation pyramid has collapsed and the next generation of solutions has arrived. By Stefan Reuther read more
Iranian Hackers Using Windows Kernel Driver
Agrius Threat Group: Iranian hackers are using a new Windows kernel driver called Wintapix to get unauthorized access to targeted systems. read more
British Spy Agency Was Hacked 20 Years Ago
Two decades have passed since malware designed to evade detection & steal sensitive data was first detected on a British government device. read more
---
Premium Subscription Offer: £5 monthly / £50 annual
In addition to this free Weekly Newsletter with controlled website access, Cyber Security Intelligence now offers a Premium Subscription. Premium Subscribers have Unlimited Website Access including to the Directory of 6,000+ specialist Service Providers plus the Directors Report, an exclusive monthly email with original news and analysis designed to help Business Leaders & Decision-makers stay up to date with the key issues in cyber security: SUBSCRIBE
---
Subscription Information & Commercial Partners Contact Us Here: Inquiries

---