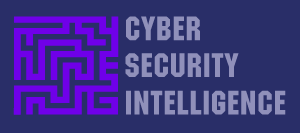 < Follow on Twitter>
Newsletter 2023 May #1
This Newsletter reaches over 6,000 IT and Cyber Security professionals weekly: Contact us here for information on partnership & sponsorship opportunities.
Google Bans Thousands Of Malicious Developers
App Attacks: Google says it has blocked 173,000 malicious developers and criminal gangs, preventing over $2 billion in fraudulent transactions. read more
The Evolution Of Russian Cyber Warfare
Future Warfare: Intelligence leaks provide an insight into Russian cyberwar objectives & potential long-term threats to Western organisations. read more
Locked Shields - NATO's 2023 Cyber Exercise 
Winners & Losers: The NATO Cooperative Cyber Defence Centre of Excellence has recently hosted the 2023 edition of the annual cyber defense exercise. read more
Facebook Users In Line For $725m Payout
Cambridge Analytica Data Privacy Settlement: Facebook users could receive a share of a $multimillion settlement in a successful privacy lawsuit. read more
Musk Threatens To Sue Microsoft
Charging For User Data: Twitter owner Elon Musk is threatening to sue Microsoft as he accused the technology giant of misusing Twitter data. read more
Violent Indian Separatists Detected Using Twitter Bots
Recent research reveals pro-Khalistani Sikh groups using a network of Twitter bots to promote violence and anti-India propaganda across social media. read more
'Tyrannical IT' Is A Critical Threat
Misinformation & Disinformation: Authoritarian countries increasingly rely on digital tools to suppress dissent both inside & beyond their borders. read more
Retrofixing The Remote Workforce
Combining technologies over a single platform can provide a cohesive security solution that can monitor endpoints & network access. By Tim Wallen read more
Why Zero Trust Is Fundamental in Today's Economic Climate
Harnessing affordable zero trust architecture based solutions is preferable to investing in multiple expensive solutions. By Dominik Birgelen read more
An Increasingly Diverse Attack Landscape
Covert Methods: SonicWall's research report details a more diversified cyber attack landscape and shifting patterns of threat actor strategies. read more
Iranian Hackers Targeting Israel
PowerLess: Iranian state-sponsored threat actors are deploying an updated backdoor to target Israeli academic researchers who have  an interest in Iraq. read more
Is ISO 27001 Worth It?
The Only Auditable International Standard For Information Security: What are the relative pros and cons and is ISO 27001 worth the effort? By Phil Robinson read more
---
Premium Subscription Offer: £5 monthly / £50 annual
In addition to this free Weekly Newsletter with controlled website access, Cyber Security Intelligence now offers a Premium Subscription. Premium Subscribers have Unlimited Website Access including to the Directory of 6,000+ specialist Service Providers plus the Directors Report, an exclusive monthly email with original news and analysis designed to help Business Leaders & Decision-makers stay up to date with the key issues in cyber security: SUBSCRIBE
---
Subscription Information & Commercial Partners Contact Us Here: Inquiries

---