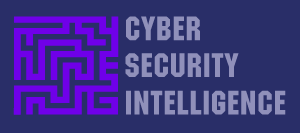 < Follow on Twitter>
Newsletter 2023 May #3
This Newsletter reaches over 6,000 IT and Cyber Security professionals weekly: Contact us here for information on partnership & sponsorship opportunities.
NSA Warning: China Is Stealing AI Technology
The US National Security Agency tells US technology companies to be aware of Chinese attempts to steal their Artificial Intelligence technology. read more
What The Latest Cybersecurity Trends Mean For Your SME
Prevention Is Better Than Cure: Employee awareness, a protected domain name and strong authentication protocols can help manage risk. read more
Breach Will Cost Capita At Least £20m
Update: Capita faces a large bill to fix the damage caused by a breach and there could be significant consequential claims from its corporate customers. read more
ABB Struck By Black Basta Ransomware
Hundreds of computers have been compromised as a result of a ransomware attack on the Windows Active Directory used by the business. read more
Mobile Phone Chip Company Collects User's Private Data
A leading Android chipmaker has been found uploading users' private data, including IP addresses to a cloud attributed to the company, without consent. read more
What Is The Difference Between Phishing, Smishing & Vishing?
An Internet user falls victim to cybercrime every 37 seconds: The more we understand scams, the better equipped we are to avoid becoming victims. read more
Which Sectors Are Top Targets For Cyber Crime?
Banks, Healthcare & Food Retailers: The latest threat intelligence from Blackberry found 60% of all attacks targeting these three key industries. read more
Businesses Must Prepare For 90-Day Certificates
Google's 90-Day Certs Are Coming: With enough time to prepare & automation readily available, there is no excuse to be caught out. By Tim Callan read more
Lessons In Cybersecurity
Higher Education: With a large potential attack surface and big rewards for hackers, it's easy to see why universities are high on the hit list. By Chris Boyle read more
Google's Cyber Security Career Certificate Program
Career Opportunities: Google has a new six month entry-level US certification training program aimed at a new generation of cyber security professionals. read more
How Cybercriminals Profit From Personal Information
Protect Your Data Online: Multiple websites on the dark web are used for buying user information from cyber criminals - you should take precautions. read more
The Philadelphia Inquirer Newspaper Hacked
Unable To Print: The attack was first detected when editors & journalists found the newspaper's content-management system was not working. read more
---
Premium Subscription Offer: £5 monthly / £50 annual
In addition to this free Weekly Newsletter with controlled website access, Cyber Security Intelligence now offers a Premium Subscription. Premium Subscribers have Unlimited Website Access including to the Directory of 6,000+ specialist Service Providers plus the Directors Report, an exclusive monthly email with original news and analysis designed to help Business Leaders & Decision-makers stay up to date with the key issues in cyber security: SUBSCRIBE
---
Subscription Information & Commercial Partners Contact Us Here: Inquiries

---