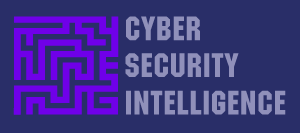 < Follow on Twitter>
Newsletter 2023 September #2
This Newsletter reaches over 6,000 IT and Cyber Security professionals weekly: Contact us here for information on partnership & sponsorship opportunities.
Elon Musk Refused To Activate Starlink Over Crimea
Electric Cars, Space Exploration, Neurotechnology & Social Media Are Not Enough: Elon Musk decides to intervene in geopolitics, using his ownership of Space-X too halt a Ukrainian drone attack. read more
The Security Aspects Of Open Banking
Open Banking: A term used to describe a set of technologies & standards which allow consumers to share their account information online via websites and apps. read more
US Hospitals Knocked Offline For Weeks
Trauma Patients Diverted: Critical computer systems at hospitals and clinics across several US states are still not back online, more than two weeks following a ransom attack. read more
Qakbot Malware Taken Down
Dismantled By The FBI: Qakbot malware was used to infect victims via spam emails with malicious attachments and links, which served as a platform for ransomware operators. read more
British Voters Wide Open To Attack
Outdated Systems & Software: The British Electoral Commission failed the basic Cyber Essentials security test just before its 40 million-plus voter register was hacked. read more
LockBit Hacked Montreal's Electricity Supplier
Utility Extrortion: The ubiquitous ransomware group, LockBit, has breached data held by Montreal's power company and is demanding a ransom of C$2 million. read more
Poland's Train Network Disrupted
Standstill In Szczecin: Poland's security & intelligence services are investigating an attack on its railway system communications network. read more
Can Shortening The Cyber Stack Increase Stability?
More Is Not Better: CISOs would derive more benefit from improving control over the stack, rather than buying in more tools. By Tim Wallen read more
The Unique TTPs Attackers Use To Target APIs
Application Programming Interfaces:  These are are the gateways to key data and attackers will go to extraordinary lengths to compromise them. By Andy Mills read more
Red Teaming Is More Relevant Than Ever
Make Cyber Security Relevant: Unlike a penetration test, red teaming employs real-world tactics, techniques & procedures. By Phil Robinson read more
Iranian Spyware Exposed
Balance Of Power: Hacking gang GhostSec has exposed face recognition & motion detection systems used by Iran's government to spy on dissidents. read more
An 8% Spike In Cyber Attacks
New research reveals a surge in global weekly cyber attacks in the second quarter of 2023 and identifies new criminal groups involved in the escalating use of ransomware. read more
What Is CloudSecOps?
CloudSecOps blurs the boundaries between Security and Operations, creating a unified approach, enhancing the cloud ecosystem's overall security. read more
Fourth Industrial Revolution
The world is changing faster than ever with the 4th Industrial Revolution and we need a more agile approach to regulation, that supports innovation. read more
---
Premium Subscription Offer: £5 monthly / £50 annual
In addition to this free Weekly Newsletter with controlled website access, Cyber Security Intelligence now offers a Premium Subscription. Premium Subscribers have Unlimited Website Access including to the Directory of 6,000+ specialist Service Providers plus the Directors Report, an exclusive monthly email with original news and analysis designed to help Business Leaders & Decision-makers stay up to date with the key issues in cyber security: SUBSCRIBE
---
Subscription Information & Commercial Partners Contact Us Here: Inquiries

---