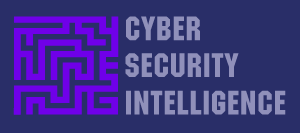 < Follow on Twitter>
Newsletter March #1 2019
This Newsletter reaches over 5,000  IT and Cyber Security professionals weekly: Contact us here for information on partnership & sponsorship opportunities.
Cyber Security Pros Are Feeling The Pressure
A major study carried out by Nominet reveals the heavy workload and budgetary problems that are having a physical effect on cybersecurity leaders. read more
UK And EU Will Connect With Cyber Security After Brexit
Britain's National Cyber Security Chief says that his organisation wants to extend and deepen existing EU security relations after Brexit. read more
Cyber Command's Plan to 'frustrate' Hackers Is Working
Defend Forward: US cyber soldiers have found ways to let foreign nation-state hackers know they are being watched and can be intercepted.  read more
Four Ways That Fake-News Sites Trick People
Fake-news sites are successful because many people believe and then share their false reports. How can social media users avoid being misled? read more
Blockchain's Newest  Application Is In Civil Aviation
Blockchain networks and smart contracts can help mitigate some of the most difficult security issues in the aviation industry. read more
What Is Data Fusion?
Big Data is all around us, in every field of life. But in spite of the far-reaching advantages, obvious clues frequently hide in a sea of unrelated data. read more
Facebook Has Changed Computing
Many of the apps and services we use every day are built with technologies that Facebook developed and then shared with the world. read more
The US Military Has A Free Rein For Offensive Hacking
The Trump administration has made it easier for the US military to conduct offensive cyber operations. But this new authority should be used carefully. read more
Cyber Attribution Could Tear NATO Apart
NATO members presently lack the capability to jointly discuss attribution of cyber attacks needed to have the confidence to assist one another. read more
Trump Wants US Government To Prioritise AI
President  Trumps has instructed US Federal Agencies  to focus on AI to promote US industrial development. read more
Dating Sites Fraudster Alert
Romance fraudsters target lonely hearts using dating sites. Not only will they steal your heart, they will steal your money and your identity read more
Edward Snowden Likes Zcash
Unbothered by the repressive regime where he lives in Russia, Edward Snowden has expressed support for a controversial new cryptocurrency. read more
Israel's Cyber-Hotline
Israel has launched a cyber hotline to enable businesses and private individuals to report suspected hacking and receive real-time solutions. read more
---
Premium Subscription Offer: £5 monthly / £50 annual
In addition to this free Weekly Newsletter with controlled website access, Cyber Security Intelligence now offers a Premium Subscription. Premium Subscribers have Unlimited Website Access including to the Directory of 3,000+ specialist Service Providers plus the Directors Report, an exclusive monthly email with original news and analysis designed to help Business Leaders & Decision-makers stay up to date with the key issues in cyber security: SUBSCRIBE
---
Subscription Information & Commercial Partners Contact Us Here: Inquiries

---