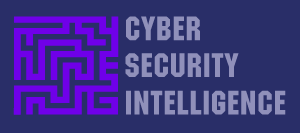 < Follow on Twitter>
Newsletter May #5 2019
This Newsletter reaches over 5,000  IT and Cyber Security professionals weekly: Contact us here for information on partnership & sponsorship opportunities.
GDPR Is One Year Old This Week
Over 59,000 data breach notifications have been reported across the European Economic Area with The Netherlands, Germany and the UK UK topping the list. read more
Facebook Deserves To Be Broken-Up
An original collaborator with Mark Zuckerberg has turned against the giant social media platform that he helped create, over the issue of extremist content. read more
Hackers Don't Only Target Big Business
Specialist Insurers Hiscox find that hackers are shifting focus from larger companies and that SMEs are now equally vulnerable. read more
The US Can't Stop China Copying Its Cyber Weapons
China is copying the malware that the NSA developed to use against them. Is this preventable or is it an inherent weakness of cyber warfare? read more
Is The US Planning A Cyber Attack On Iran?
A pre-emptive cyber-attack could be one of the ways for the US to hit Iran, with a possibilty of reducing the need for attacks using conventional forces.  read more
Cyber Threats And Nuclear Weapons Systems
Nuclear supply chains and nuclear command and control systems are at risk of being compromised and these risks need to be urgently addressed. read more
Verizon 2019 Data Breach Report
No matter what defensive security measures are put in place, attackers are still getting through. Verizon's latest Data Breach Report confirms the problem. read more
Hackers Steal Bitcoins Worth $41m
Hackers used a range of tools including viruses and phishing attacks to get security information which allowed them to breach the Binance exchange. read more
WannaCry Hero Deserves a Pardon, Not A Conviction
Marcus Hutchins, the so-called 'Wannacry Hero' faces up 10 years in prison, although he might receive a more lenient sentence for accepting responsibility. read more
Limit The Duration Google Holds Your Data
Google has told developers that it will focus on security and privacy features, allowing users to place settings on how long their data is stored. read more
Word Introduces An AI Editor To Improve Your Writing
Microsoft has a new AI-powered feature that will help even the least confident of writers produce more concise and readable text.  read more
Facebook Sues Rankwave For Data Misuse
Attempting to show it is serious about privacy, Facebook is suing a firm it accuses of unlawfully using its data to sell marketing and advertising. read more
Snowden Accuses CIA Of 'A PR Fix'
The CIA has set up its own website on the Dark Web. From safety in Moscow, Edward Snowden is unimpressed. read more
---
Premium Subscription Offer: £5 monthly / £50 annual
In addition to this free Weekly Newsletter with controlled website access, Cyber Security Intelligence now offers a Premium Subscription. Premium Subscribers have Unlimited Website Access including to the Directory of 3,000+ specialist Service Providers plus the Directors Report, an exclusive monthly email with original news and analysis designed to help Business Leaders & Decision-makers stay up to date with the key issues in cyber security: SUBSCRIBE
---
Subscription Information & Commercial Partners Contact Us Here: Inquiries

---