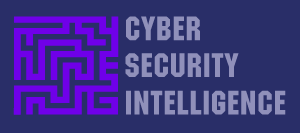 < Follow on Twitter>
Newsletter 2020 August #3
This Newsletter reaches over 5,000  IT and Cyber Security professionals weekly: Contact us here for information on partnership & sponsorship opportunities.
Chinese Hackers Aim To Plunder Taiwan's Semiconductor Industry
Advanced semiconductor chips are vital for the IoT and 5G telecoms. Making them is Taiwan's strategic industry and China wants their secrets. read more
Teacher Estimates Replace Algorithm That Reduced Exam Grades
It turned out to be a drastic mistake to allow British high school students' critical examination results to be graded by Artificial Intelligence. read more
NSA And FBI Warn Of Russian Linux Malware
Drovorub Malware: A fully-featured piece of Linux malware to infiltrate networks, steal confidential information and execute malicious commands. read more
Easing Out Of Lockdown: Why Should Cyber Security Remain High On The Agenda? 
With the dramatic impact of Coronavirus across the globe and remote working prevalent, now is the perfect time to get your cyber security in order. read more
Seven Cyber Security Questions Businesses Need To Ask Themselves
The British National Cyber Security Centre is offering technical advice on cyber insurance for businesses in the form of seven questions. read more
Cybercrime In Britain Does Serious Harm
Cyber crime covers a wide range of different offences, all of which are punishable by law in the UK. Be vigilant and avoid becoming a victim. read more
Google Bans Ads Linking To Hacked Political Content
Google will block advertising that contains hacked political content in an effort  to prevent major interference in the 2020 US Presidential election. read more
Belarus Government Shut Off The Internet During Elections
Election Day: Belarusians experienced Internet blackouts and major social networks, instant messengers & search engines were all inaccessible. read more
The Digital Revolution Is Evolving
New technologies, growing amounts of data and smarter ways of getting insights are changing the way people, businesses & governments interact. read more
Cyber Security Technology Sponsors Formula 1
Crowdstrike, Darktrace, Kaspersky & Thales are all piling in to F1 motor racing, promoting cutting-edge cyber security technology to global markets. read more
Essential Books For Learning About Cyber Security
Reading List: Get clued up to make sure you have the technical skills to find the areas of vulnerability and avoid cyber security disasters. read more

---
Premium Subscription Offer: £5 monthly / £50 annual
In addition to this free Weekly Newsletter with controlled website access, Cyber Security Intelligence now offers a Premium Subscription. Premium Subscribers have Unlimited Website Access including to the Directory of 4,000+ specialist Service Providers plus the Directors Report, an exclusive monthly email with original news and analysis designed to help Business Leaders & Decision-makers stay up to date with the key issues in cyber security: SUBSCRIBE
---
Subscription Information & Commercial Partners Contact Us Here: Inquiries

---